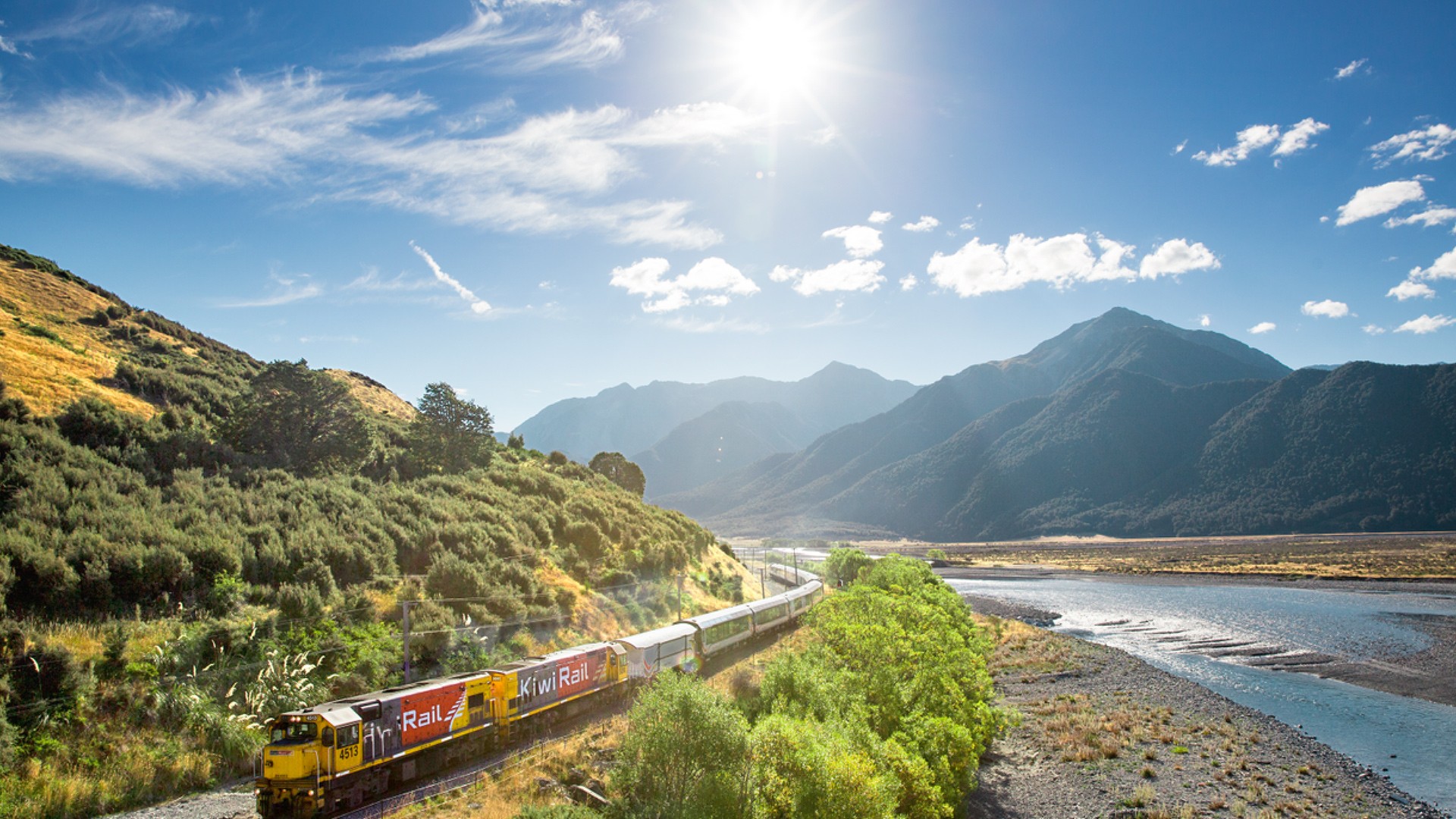 New Zealand's South Island: 7-Day Self-Drive Tour with TranzAlpine Train Journey & Milford Sound Cruise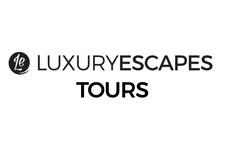 From Franz Josef glacier village to snowcapped Queenstown and otherworldly Milford Sound, a road trip through New Zealand's South Island is simply unforgettable – and on this seven-day self-drive tour, you can see it all and more.
It would be remiss to take the quickest route in a land dominated by expansive landscapes of winding roads and steep valleys framed by the breathtaking Southern Alps and ancient glaciers. To fully appreciate the movie-worthy magic of New Zealand, take your time savouring the South Island's scenery and unearth these wonders at your own pace, broken up by incredible sightseeing in Christchurch, a magical TranzAlpine train journey and a scenic cruise of Milford Sound. Whether you're pining for respite from city life or seeking new adventures, this tour offers a vast array of terrain ripe for exploration with five days of car rental to ensure you leave no corner of this natural wonderland undiscovered.
Your self-drive tour includes:
Six nights of handpicked accommodation
Five days of all-inclusive Thrifty Group CCAR (Toyota Corolla, Ford Focus or similar) rental
Daily breakfast and a morning tea at the summit of Mou Waho Island Nature Reserve
TranzAlpine travel from Christchurch to Greymouth — one of the world's greatest scenic railway journeys
Lake Wanaka cruise and guided nature walk of Mou Waho Island Nature Reserve
Scenic cruise of the majestic Milford Sound
Sightseeing with expert local guides per itinerary
Your journey takes you to: Christchurch — Franz Josef (via Greymouth) — Wanaka — Queenstown — Milford Sound — Queenstown.
Keen to see the North Island? Extend your New Zealand discovery with an optional seven-day North Island self-drive tour.
Book with Confidence: We work directly with our trusted partners and provide 24/7 customer service to ensure that no matter what happens, we're here to help. If your escape is affected by Covid-19 restrictions, we will do our best to assist you with a date change or provide you with a Luxury Escapes credit for another Limited Time Lux Exclusive accommodation, tour or cruise offer, less any unrecoverable costs; excludes flights. Find out more.
7 Days from
Includes taxes & fees
Twin Share
holiday Options
7 Days from
Includes taxes & fees
Inclusion highlights:
Package valid for one person (twin share) — you must purchase TWO packages
Includes private room with ensuite throughout tour with king or queen bed
Six nights of handpicked accommodation
Five days of all-inclusive Thrifty Group CCAR (Toyota Corolla, Ford Focus or similar) rental
Daily breakfast and a morning tea at the summit of Mou Waho Island Nature Reserve
TranzAlpine travel from Christchurch to Greymouth — one of the world's greatest scenic railway journeys
Lake Wanaka cruise and guided nature walk of Mou Waho Island Nature Reserve
Scenic cruise of the majestic Milford Sound
Sightseeing with expert local guides per itinerary
7 Days from
Includes taxes & fees
Inclusion highlights:
Package valid for one person (twin share) — you must purchase TWO packages
Includes private room with ensuite throughout tour with king or queen bed
Six nights of handpicked accommodation
Five days of all-inclusive Thrifty Group CCAR (Toyota Corolla, Ford Focus or similar) rental
Daily breakfast and a morning tea at the summit of Mou Waho Island Nature Reserve
TranzAlpine travel from Christchurch to Greymouth — one of the world's greatest scenic railway journeys
Lake Wanaka cruise and guided nature walk of Mou Waho Island Nature Reserve
Scenic cruise of the majestic Milford Sound
Sightseeing with expert local guides per itinerary
Solo Traveller - Low Season
7 Days from
Includes taxes & fees
Inclusion highlights:
Package valid for one person (solo traveller)
Includes private room with ensuite throughout tour with king or queen bed
Six nights of handpicked accommodation
Five days of all-inclusive Thrifty Group CCAR (Toyota Corolla, Ford Focus or similar) rental
Daily breakfast and a morning tea at the summit of Mou Waho Island Nature Reserve
TranzAlpine travel from Christchurch to Greymouth — one of the world's greatest scenic railway journeys
Lake Wanaka cruise and guided nature walk of Mou Waho Island Nature Reserve
Scenic cruise of the majestic Milford Sound
Sightseeing with expert local guides per itinerary
Solo Traveller - High Season
7 Days from
Includes taxes & fees
Inclusion highlights:
Package valid for one person (solo traveller)
Includes private room with ensuite throughout tour with king or queen bed
Six nights of handpicked accommodation
Five days of all-inclusive Thrifty Group CCAR (Toyota Corolla, Ford Focus or similar) rental
Daily breakfast and a morning tea at the summit of Mou Waho Island Nature Reserve
TranzAlpine travel from Christchurch to Greymouth — one of the world's greatest scenic railway journeys
Lake Wanaka cruise and guided nature walk of Mou Waho Island Nature Reserve
Scenic cruise of the majestic Milford Sound
Sightseeing with expert local guides per itinerary
Sign up for instant access
Exclusive hand-picked offers
1,315,267 followers
---