1 to 21 Nights
packages available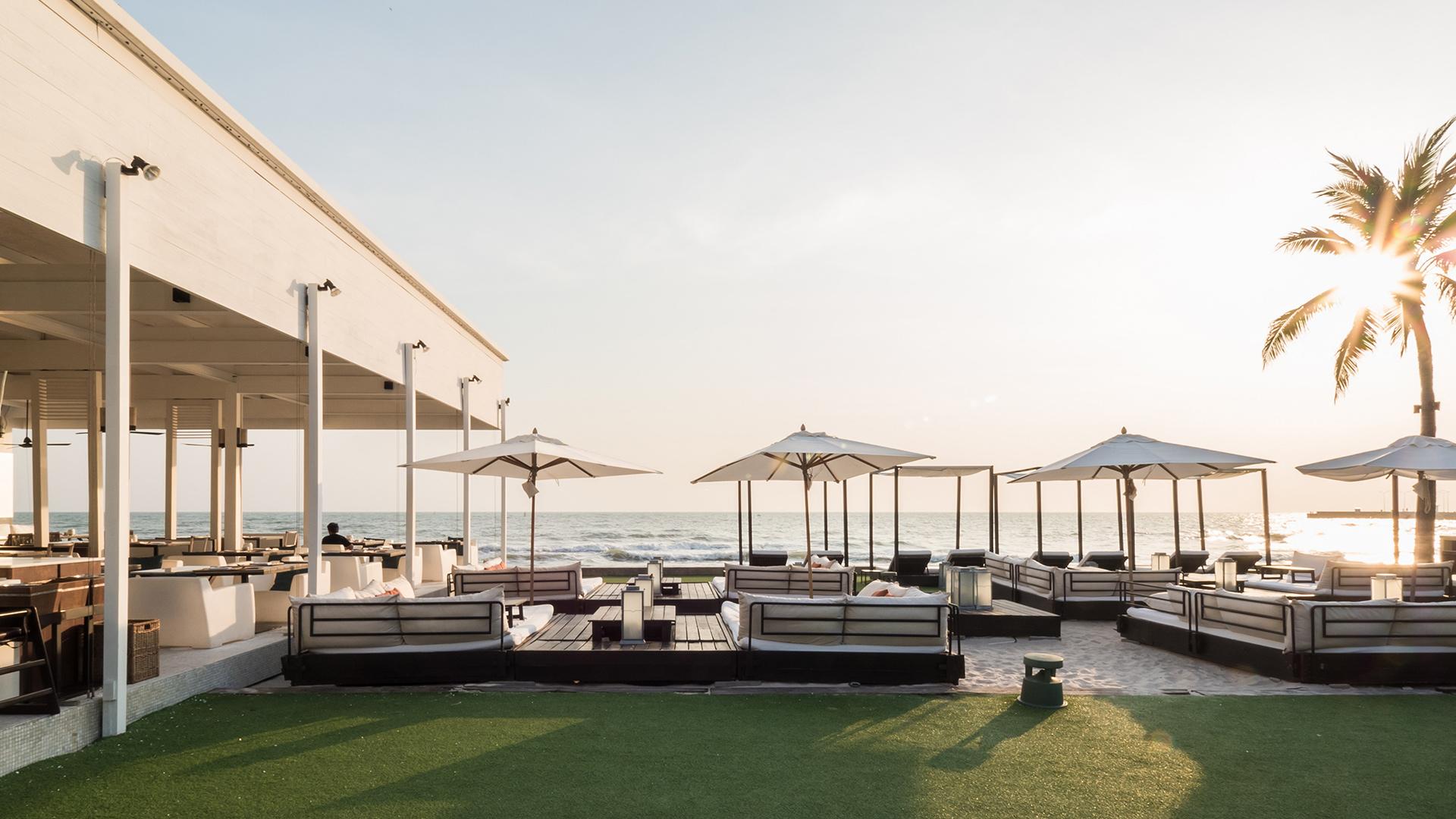 Putahracsa Hua Hin
Award-Winning Five-Star Hua Hin Hideaway with Daily Breakfast & Room Upgrade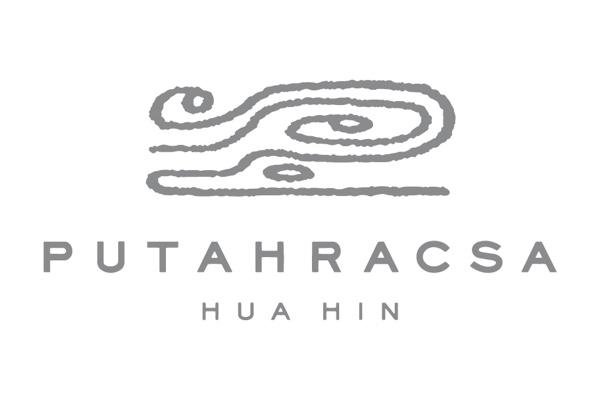 Your next idyllic escape awaits at Putahracsa Hua Hin, a sophisticated beachfront sanctuary boasting five-star bliss along the glistening eastern shores of Thailand, only a few hours from the bustle of Bangkok. Cradled by golden sands and calm waters, this heritage residence boasts an ultra-luxe collection of rooms and villas that perfectly blend Hua Hin's old-world charm with modern, state-of-the-art luxury. Dine among endless ocean vistas at Oceanside Beach Club & Restaurant, unwind with a full body scrub at the Putahrasca DaySpa or slide into one of three tranquil swimming pools, beautifully dotted across the complex. This incredible luxury resort is ranked in the top 1% on Tripadvisor and was named among the Top 25 Luxury Hotels — Thailand at the Travellers' Choice Best of the Best 2020 awards.
Draw yourself away from the fabulous resort and you'll find yourself perfectly placed to discover the best of Hua Hin. Once a quiet fishing village, this Thailand hot-spot has blossomed into a lively town brimming with markets, restaurants, waterparks and more. Whether you explore the neighbourhood on a leisurely bike ride, enjoy a horseback ride along the beach or make waves on a jet ski — when you're done exploring you can retreat to your glamorous room, where you'll enjoy a beautifully designed space with bespoke furniture and tranquil views.
Luxury Escapes inclusions (select nights)
Wake up to delicious daily breakfast with endless ocean vistas at the open-air Oceanside Beach Club & Restaurant
Receive the VIP treatment with a complimentary upgrade to the next room category
Enjoy THB750 resort credit per package to put towards your choice of activities, spa treatments and more
Experience the ultimate feeling of bliss with a 30-minute massage per adult at the tranquil Putahracsa DaySpa (for stays of 3+ nights)
Pamper your palate with a one-time set lunch or dinner at the stunning Oceanside Beach Club & Restaurant (for stays of 5+ nights)
Private pool upgrade: Plunge into your own private 11-metre oasis when you choose an ultra-luxe Oceanbed Suite with Private Pool.
Tripadvisor Travellers' Choice, Best of the Best 2020 Top 25 Luxury Hotels — Thailand
1 to 21 Nights packages available
holiday Options

Select your holiday type
Sansky Urban Room
Discover bliss in a bright and airy Sansky Urban Room, located on the upper floor and featuring a plush king bed and private balcony overlooking the lavish swimming pool and lush surrounds of the Oasis Courtyard
Size: 44 m²
Option 1
THAILAND ESCAPE (NON-REFUNDABLE)
Daily breakfast at the open-air Oceanside Beach Club & Restaurant
Guaranteed upgrade from a Silksand Room
THB750 resort credit per package
Check-in: 2pm / Checkout: 12pm
Inclusions valid for up to two adults
Option 2
THAILAND ESCAPE (REFUNDABLE)
Daily breakfast at the open-air Oceanside Beach Club & Restaurant
Guaranteed upgrade from a Silksand Room
THB750 resort credit per package
Check-in: 2pm / Checkout: 12pm
Inclusions valid for up to two adults
Sansky Deluxe Room
Surrounding an exclusive swimming pool (shared with other Sansky Rooms), each spacious Sansky Deluxe Room captures the personality of Hua Hin through its use of natural furnishings. Each features a plush king bed, espresso machine and patio that opens out onto the tropical Oasis Courtyard
Size: 61 m²
Option 1
DELUXE UPGRADE (NON-REFUNDABLE)
Daily breakfast at the open-air Oceanside Beach Club & Restaurant
Guaranteed upgrade from a Sansky Urban Room
THB750 resort credit per package
Check-in: 2pm / Checkout: 12pm
Inclusions valid for up to two adults
Option 2
DELUXE UPGRADE (REFUNDABLE)
Daily breakfast at the open-air Oceanside Beach Club & Restaurant
Guaranteed upgrade from a Sansky Urban Room
THB750 resort credit per package
Check-in: 2pm / Checkout: 12pm
Inclusions valid for up to two adults
Oceanbed Suite with Spa Bath
Oceanbed Suite with Spa Bath
Boasting an intimate elevated setting on the upper floor and surrounded by lush treetops, each luxurious Oceanbed Suite invites you to unwind in the lavish bedroom with private terrace, sun deck and extended outdoor jacuzzi with garden views
Size: 80 m²
Option 1
PRIVATE JACUZZI UPGRADE (NON-REFUNDABLE)
Daily breakfast at the open-air Oceanside Beach Club & Restaurant
Guaranteed upgrade from a Sansky Deluxe Room
THB750 resort credit per package
Check-in: 2pm / Checkout: 12pm
Inclusions valid for up to two adults
Option 2
PRIVATE JACUZZI UPGRADE (REFUNDABLE)
Daily breakfast at the open-air Oceanside Beach Club & Restaurant
Guaranteed upgrade from a Sansky Deluxe Room
THB750 resort credit per package
Check-in: 2pm / Checkout: 12pm
Inclusions valid for up to two adults
Oceanbed Suite with Private Pool
Oceanbed Suite with Private Pool
Plunge into your 11-metre private pool with jacuzzi and expansive private terrace when you stay in a luxurious Oceanbed Suite with Private Pool. Located on the ground floor, each suite boasts a plush king bed, serene garden views and the added luxury of butler service
Size: 100 m²
Option 1
PRIVATE POOL UPGRADE (NON-REFUNDABLE)
Daily breakfast at the open-air Oceanside Beach Club & Restaurant
Guaranteed upgrade from an Oceanbed Jacuzzi Villa
THB750 resort credit per package
Check-in: 2pm / Checkout: 12pm
Inclusions valid for up to two adults
Option 2
PRIVATE POOL UPGRADE (REFUNDABLE)
Daily breakfast at the open-air Oceanside Beach Club & Restaurant
Guaranteed upgrade from an Oceanbed Jacuzzi Villa
THB750 resort credit per package
Check-in: 2pm / Checkout: 12pm
Inclusions valid for up to two adults