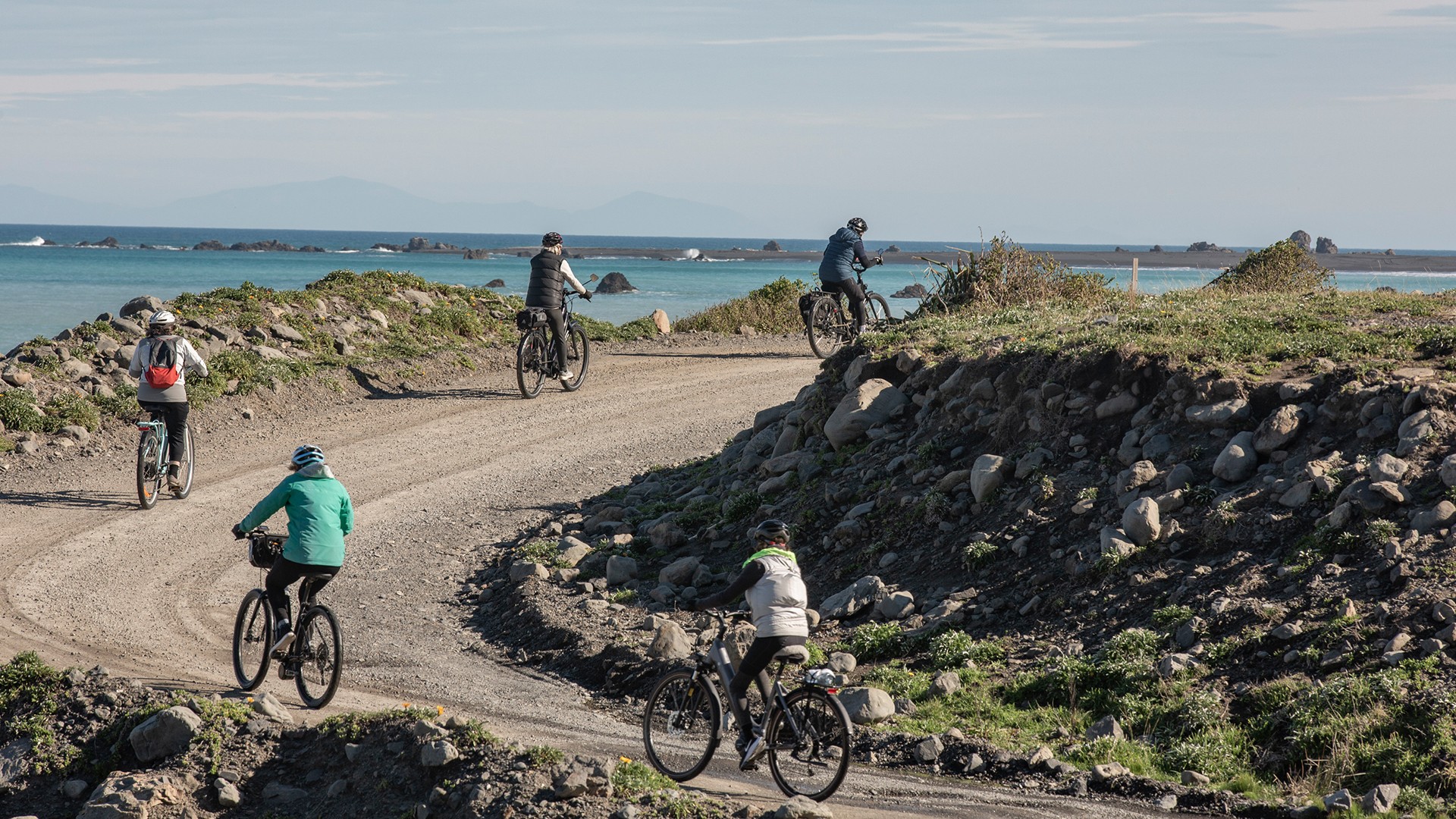 Wellington 2022: 7-Day Luxury Small-Group Gourmet E-Bike Tour with Wine Tastings & Degustation Dining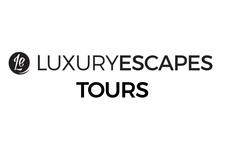 Weave your way through wineries via picturesque country roads on this seven-day small-group gourmet cycling tour (max. 16 travellers) in New Zealand's North Island. Beginning in Wellington, hit the road on an e-bike and make your way to Martinborough Village in the beautiful South Wairarapa District. Explore the Remutaka Rail Trail en route, traversing native bush as you learn of the area's fascinating past. Three full days in Martinborough allow ample time to explore its lush vineyards, charming olive groves and fertile farmland.
Your adventure is fuelled by gourmet food and wine, with exceptional fine-dining experiences included throughout. Take your tastebuds on an exhilarating journey, from picnicking amid nature at Putangirua Pinnacles Scenic Reserve to stopping for pāua (abalone) fritters at Ngawi and savouring an unforgettable five-course tasting menu with matched wines at Pinocchio in Greytown. With four days of guided cycling and six nights of handpicked accommodation included, this is the most sophisticated way to discover New Zealand's North Island on two wheels.
Your tour includes:
Six nights of handpicked boutique accommodation, including two nights at QT Wellington and four nights at The Martinborough Hotel
Daily breakfast, five lunches and five dinners with wine, including a five-course degustation dinner with matched wines in Greytown and a three-course dinner at Tirohana Estate in Martinborough
Five days of guided cycling, with e-bike hire and provisions included
Cycle the Remutaka Rail Trail and visit the Fell Locomotive Museum in Featherston
Ride through the vineyards of Martinborough, stopping for wine, gin and olive oil tastings, and lunch at Moy Hall Vineyard
Discover Palliser Ridge Station and its innovative environmental approach to farming
View the 'hoodoos' rock formations at Putangirua Pinnacles Scenic Reserve, a set location for The Lord of the Rings
Visit Cape Palliser Lighthouse and view a colony of New Zealand fur seals
Take the beautiful backcountry gravel roads to the beach at Pahaoa, stopping for a homestead lunch on the way
Cycle along the Hutt River to Petone for a farewell lunch with your group
Explore Cape Palliser, the southernmost point of the North Island
Roundtrip transfers between Wellington Airport and QT Wellington
The services of an expert local driver-guide
Private transfers in an air-conditioned vehicle to the starting point for your rides
Your journey takes you to: Wellington – Martinborough – Wellington.
Book with Confidence: We work directly with our trusted partners and provide 24/7 customer service to ensure that no matter what happens, we're here to help. If your escape is affected by Covid-19 restrictions, we will do our best to assist you with a date change or provide you with a Luxury Escapes credit for another Limited Time Lux Exclusive accommodation, tour or cruise offer, less any unrecoverable costs; excludes flights. Find out more.
Time limited offer
7 Days from
Includes taxes & fees
Twin Share
holiday Options
7 Days from
Includes taxes & fees
Sold out
Inclusion highlights:
Packages valid for one person (twin share) – you MUST purchase TWO packages
Includes private room and bath throughout tour with king or twin bedding
Six nights of handpicked boutique accommodation, including two nights at QT Wellington and four nights at The Martinborough Hotel
Daily breakfast, five lunches and five dinners with wine, including a five-course degustation dinner with matched wines in Greytown and a three-course dinner at Tirohana Estate in Martinborough
Four days of guided cycling, with bike hire and provisions included
Cycle the Remutaka Rail Trail and visit the Fell Locomotive Museum in Featherston
Ride through the vineyards of Martinborough, stopping for wine, gin and olive oil tastings, and lunch at Moy Hall Vineyard
Discover Palliser Ridge Station and its innovative environmental approach to farming
View the "hoodoos" rock formations at Putangirua Pinnacles Scenic Reserve, a set location for The Lord of the Rings
Visit Cape Palliser Lighthouse and view a colony of New Zealand fur seals
Take the beautiful backcountry gravel roads to the beach at Pahaoa, stopping for a homestead lunch on the way
Cycle along the Hutt River to Petone for a farewell lunch with your group
Roundtrip transfers between Wellington Airport and QT Wellington
The services of an expert local driver-guide
Private transfers in an air-conditioned vehicle to the starting point for your rides
7 Days from
Includes taxes & fees
Sold out
Inclusion highlights:
Inclusions valid for one person (solo traveller)
Includes private room and bath throughout tour with king or twin bedding
Six nights of handpicked boutique accommodation, including two nights at QT Wellington and four nights at The Martinborough Hotel
Daily breakfast, five lunches and five dinners with wine, including a five-course degustation dinner with matched wines in Greytown and a three-course dinner at Tirohana Estate in Martinborough
Four days of guided cycling, with bike hire and provisions included
Cycle the Remutaka Rail Trail and visit the Fell Locomotive Museum in Featherston
Ride through the vineyards of Martinborough, stopping for wine, gin and olive oil tastings, and lunch at Moy Hall Vineyard
Discover Palliser Ridge Station and its innovative environmental approach to farming
View the "hoodoos" rock formations at Putangirua Pinnacles Scenic Reserve, a set location for The Lord of the Rings
Visit Cape Palliser Lighthouse and view a colony of New Zealand fur seals
Take the beautiful backcountry gravel roads to the beach at Pahaoa, stopping for a homestead lunch on the way
Cycle along the Hutt River to Petone for a farewell lunch with your group
Roundtrip transfers between Wellington Airport and QT Wellington
The services of an expert local driver-guide
Private transfers in an air-conditioned vehicle to the starting point for your rides