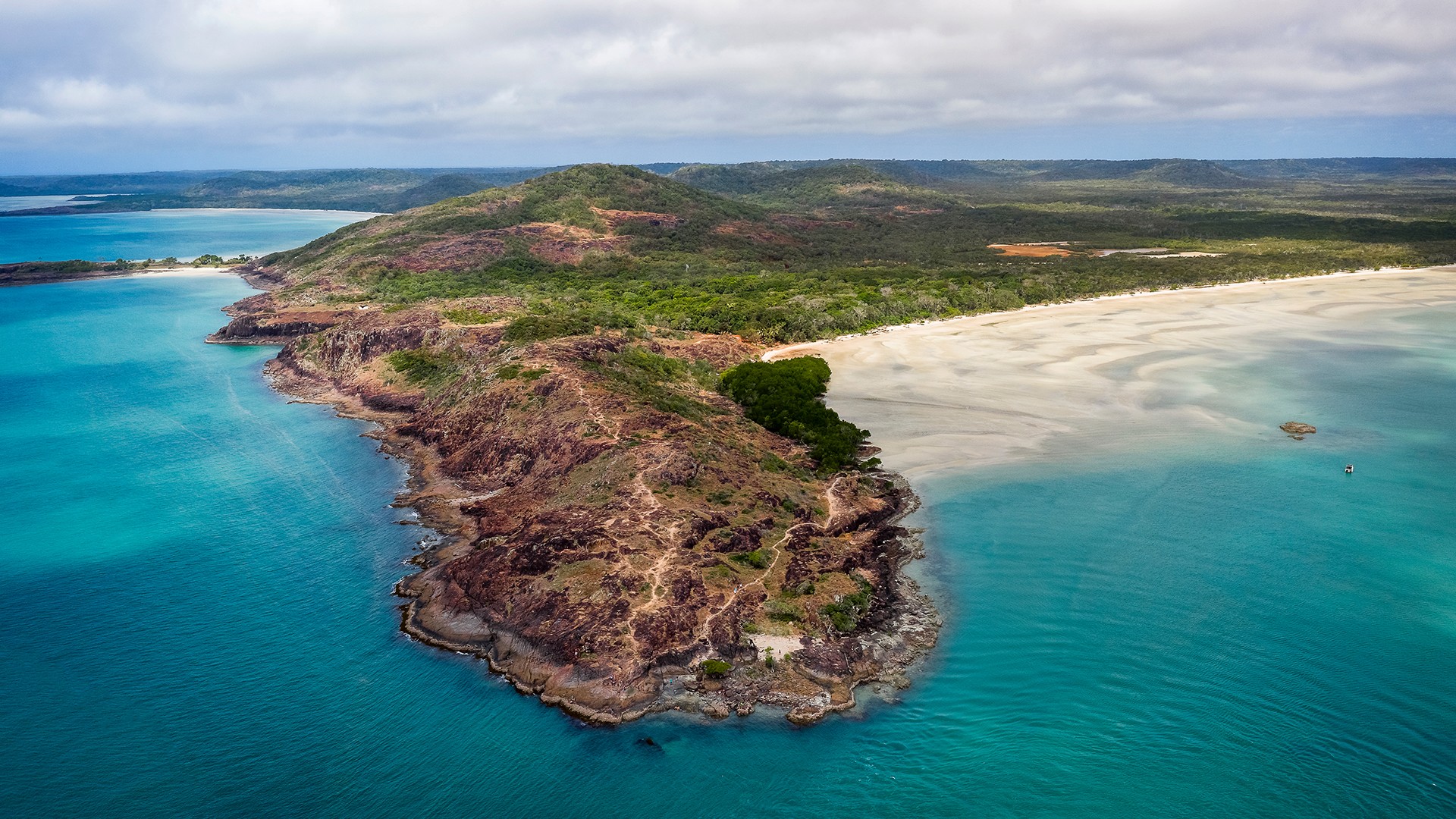 Cape York 2022: 8-Day Small-Group 4WD Tour with All Meals, Horn Island, Telegraph Track & Daintree Rainforest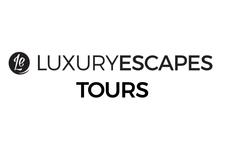 Explore Cape York, one of Australia's most fascinating corners, on an eight-day small-group tour (max. six travellers) with all meals included. Here lie some of Australia's most ancient and awe-inspiring sights, from the iconic Telegraph Track through rugged terrain to the picturesque Torres Strait Islands. Follow 4WD tracks to a rainforest as old as time, golden beaches and rushing waterfalls, bound by the significance of Aboriginal Dreamtime stories.
There's something for everyone on this Far North Queensland adventure. Visit the UNESCO World Heritage-listed Daintree Rainforest. Head to Horn Island to admire unbelievably blue waters lapping the shore. Drive along the Telegraph Track on an exhilarating 4WD quest, passing several deep creek crossings and steep riverbanks. Swim in crystal-clear lagoons, refresh with a cold drink at an iconic Australian pub, then stand on the northernmost point of the mainland, taking in the vast beauty of Australia.
Staying at a handful of carefully selected hotels and outback stations, with the region's jaw-dropping sights right on your doorstep and all meals included, this adventure is sure to be a memorable one.
Your tour includes:
Seven nights of handpicked accommodation
Daily delicious breakfast, lunch and dinner
An internal flight between Horn Island and Cairns
Marvel at the magic of the UNESCO World Heritage-listed Daintree National Park
Travel along the iconic 4WD-only Telegraph Track
Take a ferry across the Torres Strait to Horn Island via Thursday Island
Stop for a drink at the famous Lions Den pub, the oldest in Queensland
Reach new heights at Grassy Hill Lookout, showcasing panoramic views of Cooktown
Stop at Old Laura Homestead
Get to know the area's history at the Western Cape Cultural Centre
Take an Eco Cruise along the coastline of Weipa
Refresh in the cold water at Fruit Bat falls
Visit Moreton Telegraph Station
Experience life at the most northern tip of Australia
Discover the history of Horn Island on a private tour
Pick-up and drop-off at your choice of Cairns hotel
All touring and national park fees
The services of an experienced driver-guide
Transportation in an air-conditioned Nissan Patrol or similar
Your journey takes you to: Cairns — Cooktown — Musgrave — Weipa — Cape York (Merluna Station) — Punsand Bay — Horn Island — Cairns (or in reverse).
Book with Confidence: We work directly with our trusted partners and provide 24/7 customer service to ensure that no matter what happens, we're here to help. If your escape is affected by Covid-19 restrictions, we will do our best to assist you with a date change or provide you with a Luxury Escapes credit for another Limited Time Lux Exclusive accommodation, tour or cruise offer, less any unrecoverable costs; excludes flights. Find out more.
8 Days from
Includes taxes & fees
Twin Share
holiday Options
Twin Share – Cairns Departure, First Stop Cook Town
8 Days from
Includes taxes & fees
Inclusion highlights:
Packages valid for one person (twin share) – you MUST purchase TWO packages
Includes private room with ensuite throughout tour with king or queen bed, or two bed options Includes private room and bath throughout tour with king or queen bed, or two bed options
Seven nights of handpicked accommodation
Daily delicious breakfast, lunch and dinner
An internal flight between Horn Island and Cairns
Marvel at the magic of the UNESCO World Heritage-listed Daintree National Park
Travel along the iconic 4WD-only Telegraph Track
Take a ferry across the Torres Strait to Horn Island via Thursday Island
Stop for a drink at the famous Lions Den pub, the oldest in Queensland
Reach new heights at Grassy Hill Lookout, showcasing panoramic views of Cooktown
Stop at Old Laura Homestead
Tick off Rinyirru (Lakefield) National Park (CYPAL), Jardine River National Park and Kutini-Payamu (Iron Range) National Park (CYPAL)
Get to know the area's history at the Western Cape Cultural Centre
Take an Eco Cruise along the coastline of Weipa
Refresh in the cold water at Fruit Bat falls
Visit Moreton Telegraph Station
Experience life at the most northern tip of Australia
Horn Island private tour
Pick-up and drop-off at your Cairns hotel
All touring and national park fees
The services of an experienced driver-guide
Transportation in an air-conditioned Nissan Patrol or similar
Solo Traveller – Cairns Departure, First Stop Cooktown
8 Days from
Includes taxes & fees
Inclusion highlights:
Inclusions valid for one person (solo traveller)
Includes private room and bath throughout tour with king or queen bed
Seven nights of handpicked accommodation
Daily delicious breakfast, lunch and dinner
An internal flight between Horn Island and Cairns
Marvel at the magic of the UNESCO World Heritage-listed Daintree National Park
Travel along the iconic 4WD-only Telegraph Track
Take a ferry across the Torres Strait to Horn Island via Thursday Island
Stop for a drink at the famous Lions Den pub, the oldest in Queensland
Reach new heights at Grassy Hill Lookout, showcasing panoramic views of Cooktown
Stop at Old Laura Homestead
Tick off Rinyirru (Lakefield) National Park (CYPAL), Jardine River National Park and Kutini-Payamu (Iron Range) National Park (CYPAL)
Get to know the area's history at the Western Cape Cultural Centre
Take an Eco Cruise along the coastline of Weipa
Refresh in the cold water at Fruit Bat falls
Visit Moreton Telegraph Station
Experience life at the most northern tip of Australia
Horn Island private tour
Pick-up and drop-off at your Cairns hotel
All touring and national park fees
The services of an experienced driver-guide
Transportation in an air-conditioned Nissan Patrol or similar
Twin Share – Cairns Departure, First Stop Horn Island
8 Days from
Includes taxes & fees
Inclusion highlights:
Packages valid for one person (twin share) – you MUST purchase TWO packages
Includes private room and bath throughout tour with king or queen bed, or two bed options
Seven nights of handpicked accommodation
Daily delicious breakfast, lunch and dinner
An internal flight between Horn Island and Cairns
Marvel at the magic of the UNESCO World Heritage-listed Daintree National Park
Travel along the iconic 4WD-only Telegraph Track
Take a ferry across the Torres Strait to Horn Island via Thursday Island
Stop for a drink at the famous Lions Den pub, the oldest in Queensland
Reach new heights at Grassy Hill Lookout, showcasing panoramic views of Cooktown
Stop at Old Laura Homestead
Tick off Rinyirru (Lakefield) National Park (CYPAL), Jardine River National Park and Kutini-Payamu (Iron Range) National Park (CYPAL)
Get to know the area's history at the Western Cape Cultural Centre
Take an Eco Cruise along the coastline of Weipa
Refresh in the cold water at Fruit Bat falls
Visit Moreton Telegraph Station
Experience life at the most northern tip of Australia
Horn Island private tour
Pick-up and drop-off at your Cairns hotel
All touring and national park fees
The services of an experienced driver-guide
Transportation in an air-conditioned Nissan Patrol or similar
Solo Traveller – Cairns Departure, First Stop Horn Island
8 Days from
Includes taxes & fees
Inclusion highlights:
Inclusions valid for one person (solo traveller)
Includes private room and bath throughout tour with king or queen bed
Seven nights of handpicked accommodation
Daily delicious breakfast, lunch and dinner
An internal flight between Horn Island and Cairns
Marvel at the magic of the UNESCO World Heritage-listed Daintree National Park
Travel along the iconic 4WD-only Telegraph Track
Take a ferry across the Torres Strait to Horn Island via Thursday Island
Stop for a drink at the famous Lions Den pub, the oldest in Queensland
Reach new heights at Grassy Hill Lookout, showcasing panoramic views of Cooktown
Stop at Old Laura Homestead
Tick off Rinyirru (Lakefield) National Park (CYPAL), Jardine River National Park and Kutini-Payamu (Iron Range) National Park (CYPAL)
Get to know the area's history at the Western Cape Cultural Centre
Take an Eco Cruise along the coastline of Weipa
Refresh in the cold water at Fruit Bat falls
Visit Moreton Telegraph Station
Experience life at the most northern tip of Australia
Horn Island private tour
Pick-up and drop-off at your Cairns hotel
All touring and national park fees
The services of an experienced driver-guide
Transportation in an air-conditioned Nissan Patrol or similar
Sign up for instant access
Exclusive hand-picked offers
1,315,267 followers
---