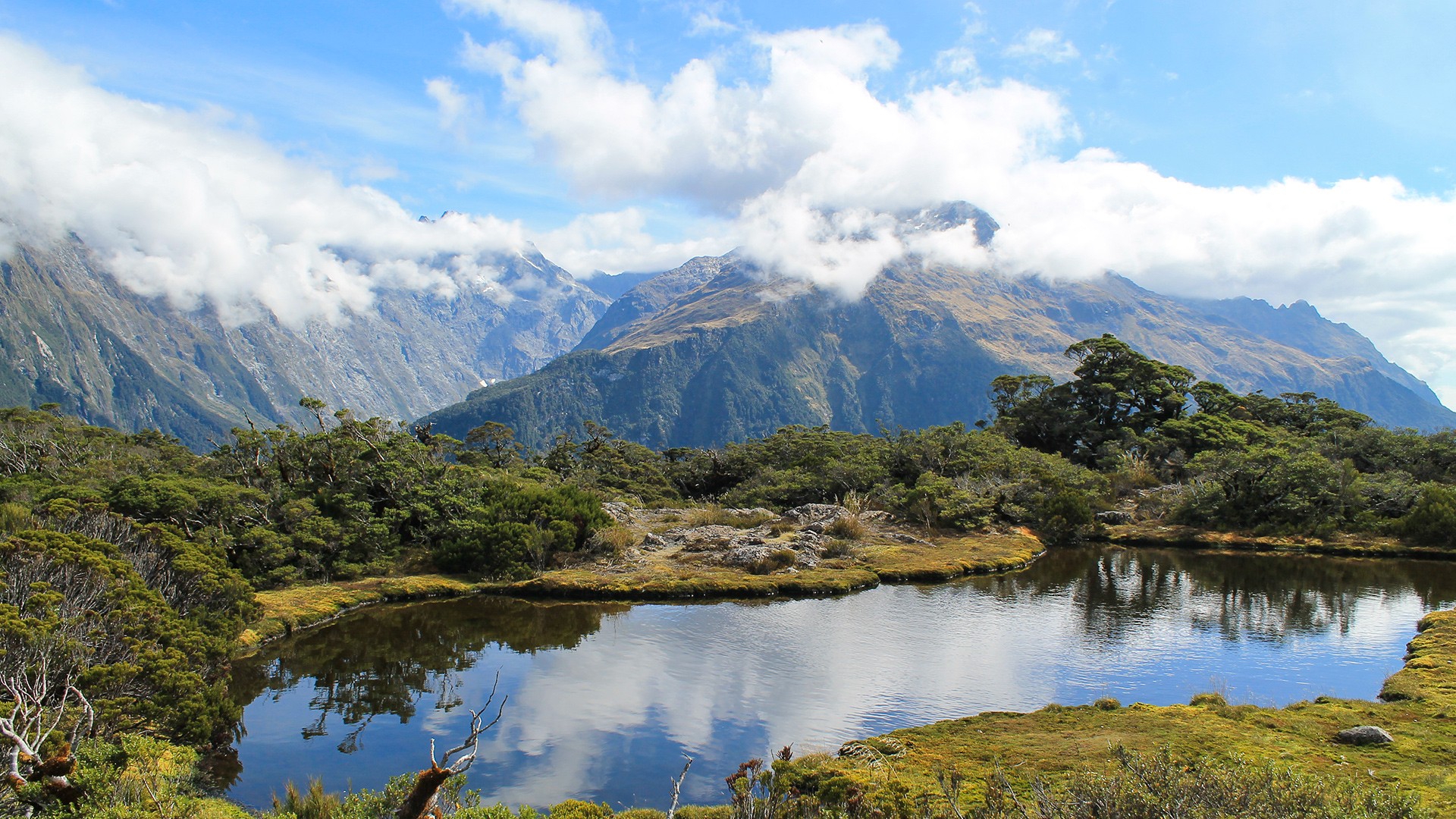 South Island West Coast: 5-Day Small-Group Walking Tour with All Meals, Milford Sound Scenic Flight & Rainforest Stay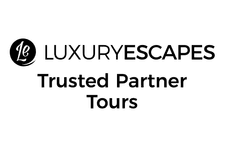 Lace up your hiking boots and breathe in the revitalising alpine air as you traverse breathtaking cinematic scenery on this unforgettable five-day small-group walking tour of New Zealand's West Coast (max. 14 travellers). Tick off the South Island's most beautiful, famous sights, as well as discovering its lesser-known hidden gems.
Accompanied by expert guides, step away from civilisation and embark on incredible hikes guaranteed to take your breath away. Traverse Lake Matheson's ancient forest loop with reflective Mount Cook vistas and follow the historic gold mining trail that ventures deep into Paparoa National Park. In Glacier Country, marvel at the impressive icy terminal face of Franz Josef, carved through rainforest over millennia. Encounter some of New Zealand's native birdlife on a picturesque kayak tour with a snowcapped mountain backdrop at Ōkārito Lagoon. Step off the beaten track into pristine pockets of wilderness — brimming with untouched beaches, towering waterfalls and lush rainforest — all while travelling in absolute comfort onboard your tour group's private vehicle, enjoying delicious daily meals and luxury accommodation. Finally, capture jaw-dropping vistas on a once-in-a-lifetime scenic flight over Mount Aspiring and the magnificent expanse of Milford Sound — where you'll gaze upon the maze of prehistoric forested valleys and dramatic peaks rising out of its ink-blue depths.
Your tour includes:
Four nights of accommodation — including one night at the luxurious Punakaiki Resort, two nights at Franz Josef's stunning Rainforest Retreat and one night on the shores of Lake Wanaka at Edgewater hotel
Daily breakfast, lunch and dinner — including a delicious sunset welcome dinner at Punakaiki Resort
The knowledge and recommendations of two expert guides throughout your journey
Immerse yourself in the prehistoric paradise of Milford Sound and Mount Aspiring National Park on a once-in-a-lifetime scenic flight
Check out the famous Pancake Rocks – impressive limestone formations carved by the crashing waves of the Tasman Sea
Capture breathtaking reflective vistas of Aoraki Mount Cook and Mount Tasman on a beautiful hike through the ancient forest of Lake Matheson
Kayak the picturesque waters of Ōkārito Lagoon
Wander through the historic Tatare Tunnels in search of the native glowworm
Get up close to the impressive terminal face of Franz Josef Glacier on an exhilarating hike
Follow an ancient gold mining trail deep into Paparoa National Park on a scenic rainforest walk along the Inland Pack Track
Traverse Arthur's Pass on a stunning waterfall hike through native beech forest
Comfortable air-conditioned transportation throughout
Roundtrip airport transfers
All sightseeing and entrance fees per itinerary
Your journey takes you to: Christchurch — Punakaiki — Franz Josef — Wanaka — Queenstown.
Time limited offer
5 Days from
Includes taxes & fees
Twin Share
holiday Options
5 Days from
Includes taxes & fees
Sold out
Inclusion highlights:
Packages valid for one person (twin share) – you must purchase two packages
Includes private room and bath throughout tour with king or queen bed
Four nights of accommodation — including one night at the luxurious Punakaiki Resort, two nights at Franz Josef's stunning Rainforest Retreat and one night on the shores of Lake Wanaka at Edgewater hotel
Daily breakfast, lunch and dinner — including a delicious sunset welcome dinner at Punakaiki Resort
The knowledge and recommendations of two expert guides throughout your journey
Immerse yourself in the prehistoric paradise of Milford Sound and Mount Aspiring National Park on a once-in-a-lifetime scenic flight
Check out the famous Pancake Rocks – impressive limestone formations carved by the crashing waves of the Tasman Sea
Capture breathtaking reflective vistas of Aoraki Mount Cook and Mount Tasman on a beautiful hike through the ancient forest of Lake Matheson
Kayak the picturesque waters of Ōkārito Lagoon
Wander through the historic Tatare Tunnels in search of the native glowworm
Get up close to the impressive terminal face of Franz Josef Glacier on an exhilarating hike
Follow an ancient gold mining trail deep into Paparoa National Park on a scenic rainforest walk along the Inland Pack Track
Traverse Arthur's Pass on a stunning waterfall hike through native beech forest
Comfortable air-conditioned transportation throughout
Roundtrip airport transfers
All sightseeing and entrance fees per itinerary
5 Days from
Includes taxes & fees
Sold out
Inclusion highlights:
Inclusions valid for one person (solo traveller)
Includes private room and bath throughout tour with king or queen bed
Four nights of accommodation — including one night at the luxurious Punakaiki Resort, two nights at Franz Josef's stunning Rainforest Retreat and one night on the shores of Lake Wanaka at Edgewater hotel
Daily breakfast, lunch and dinner — including a delicious sunset welcome dinner at Punakaiki Resort
The knowledge and recommendations of two expert guides throughout your journey
Immerse yourself in the prehistoric paradise of Milford Sound and Mount Aspiring National Park on a once-in-a-lifetime scenic flight
Check out the famous Pancake Rocks – impressive limestone formations carved by the crashing waves of the Tasman Sea
Capture breathtaking reflective vistas of Aoraki Mount Cook and Mount Tasman on a beautiful hike through the ancient forest of Lake Matheson
Kayak the picturesque waters of Ōkārito Lagoon
Wander through the historic Tatare Tunnels in search of the native glowworm
Get up close to the impressive terminal face of Franz Josef Glacier on an exhilarating hike
Follow an ancient gold mining trail deep into Paparoa National Park on a scenic rainforest walk along the Inland Pack Track
Traverse Arthur's Pass on a stunning waterfall hike through native beech forest
Comfortable air-conditioned transportation throughout
Roundtrip airport transfers
All sightseeing and entrance fees per itinerary
Sign up for instant access
Exclusive hand-picked offers
1,315,267 followers
---