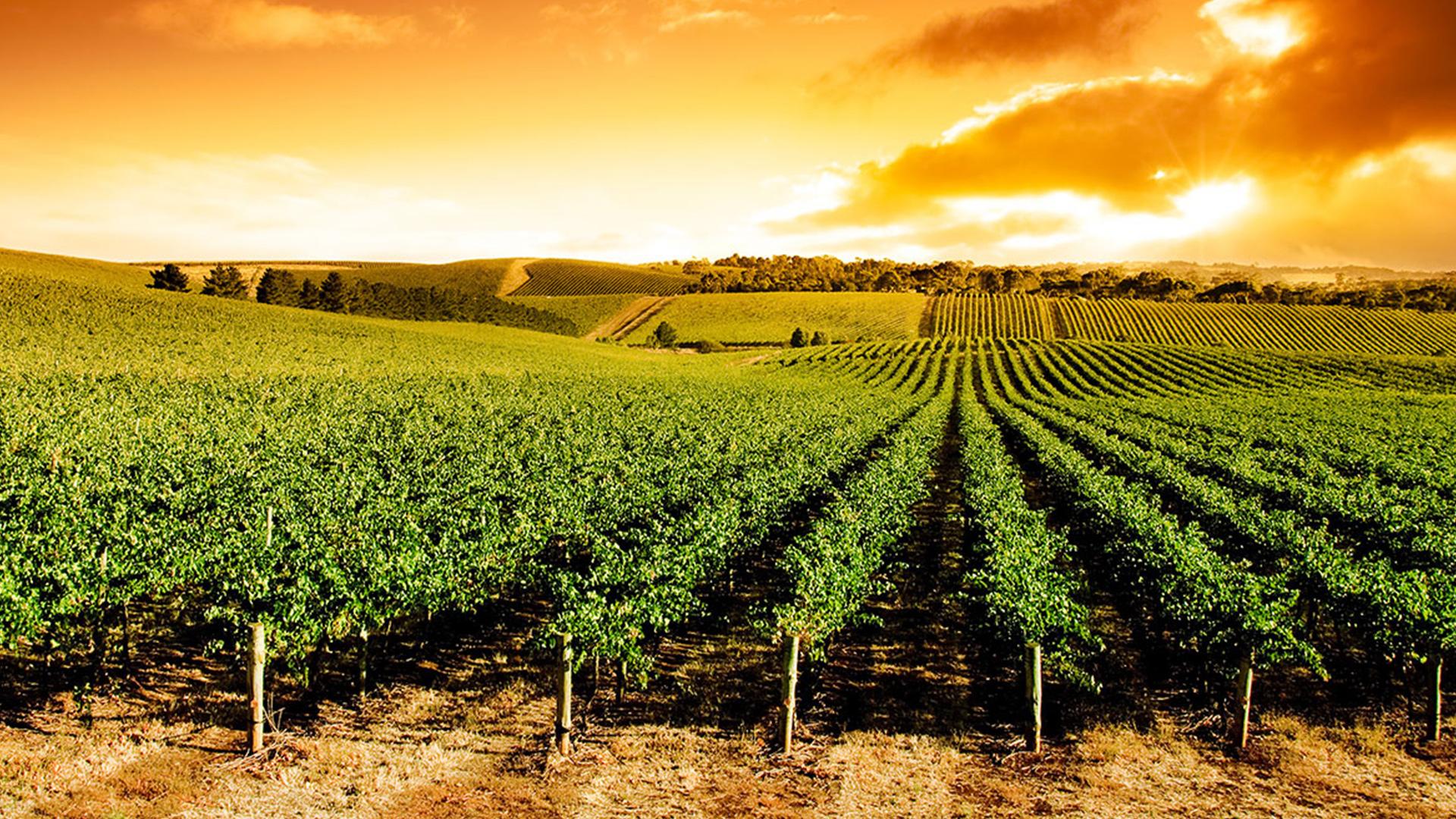 South Australia: 4-Day Small-Group Gourmet Tour with Private Wine Tastings & All-Inclusive Luxury Outback Stay
Embark on a memorable adventure through the contrasting flavours of South Australia's award-winning wineries and awe-inspiring outback on this ultimate, all-inclusive four-day gourmet tour of South Australia (max. six travellers).
Spoil your senses on this incredible journey that takes you through the picturesque Flinders Ranges and deep into the Barossa and Clare Valley to experience exclusive vineyard access and private tastings. Take a tour of Henschke's historic complex at Hill of Grace, join the owner of Wines by KT for a tasting and go behind the scenes with the team at Penfolds to uncover the prestigious collection's secrets. Plus, indulge in gourmet dining experiences that showcase the region's exceptional produce, including a plethora of tasting dishes at Harvest Kitchen and a two-course feast at Skillogalee.
Step away from the everyday and spend two nights witnessing the grandeur of Australia's outback at Arkaba Homestead, a luxury homestead with only five guestrooms set amid 60,000 acres of protected wilderness. Traverse the rugged bush with expert field guides as they peel back the layers of Arkaba's history and share their hopes for future conservation. Watch kangaroos bound across ancient lands and soak up blazing sunsets before returning to your boutique abode to share stories around the fire pit and clink glasses under a star-filled sky.
Your tour includes:
Three nights of accommodation including one night in a Vineyard Suite at The Louise, Barossa Valley and two nights at the boutique Arkaba Homestead, an intimate outback luxury experience in the Flinders Ranges
All-inclusive meals including a two-course gourmet lunch at Skillogalee and a 'Feed me like a Barrossan' lunch at Harvest Kitchen, plus all-inclusive alcoholic drinks throughout your stay at Arkaba Homestead
Enjoy exclusive access to Henschke vineyards at Hill of Grace including a private tasting and tour of the historic winery
Private wine tasting at Penfolds, Barossa Valley plus an exclusive tasting with the winemaker at Wines by KT, Clare Valley
Discover Arkaba Homestead's abundance of wildlife with twice-daily guided safaris
Visit Melrose in the striking Flinders Ranges and witness the magnificent Mt Remarkable
Expert guides accompanying you throughout the experience
Private Adelaide airport return transfers
All sightseeing and entrance fees per itinerary
Luxury air-conditioned minivan transportation throughout
Your journey takes you to: Adelaide — Barossa Valley — Clare Valley — Flinders Ranges — Adelaide.
Private departures available: Enquire about a private tour and enjoy the luxury of touring in the exclusive company of friends and family (max. six travellers). See the 'Fine Print' for details.
Book with confidence: If you are unable to travel as a result of Government travel restrictions, Luxury Escapes will assist you with a date change, provide you with a credit or process a refund for your booking less any non-recoverable costs. See Fine Print for details.
Time limited offer
4 Days from
Twin Share
Valued up to A$6,047
holiday Options
4 Days from
Valued up to A$6,047
Sold out
Inclusion highlights:
Packages valid for one person (twin share) – you must purchase two packages
Three nights of accommodation including one night in a Vineyard Suite at The Louise, Barossa Valley and two nights at the boutique Arkaba Homestead, an intimate outback luxury experience in the Flinders Ranges
All-inclusive meals including a two-course gourmet lunch at Skillogalee and a 'Feed me like a Barrossan' lunch at Harvest Kitchen, plus all-inclusive alcoholic drinks throughout your stay at Arkaba Homestead
Enjoy exclusive access to Henschke vineyards at Hill of Grace including a private tasting and tour of the historic winery
Private wine tasting at Penfolds, Barossa Valley plus an exclusive tasting with the winemaker at Wines by KT, Clare Valley
Discover wildlife in abundance on immersive bush walks and twice-daily guided safaris at Arkaba Homestead
Visit Melrose in the striking Flinders Ranges and witness the magnificent Mt Remarkable
Expert guides accompanying you throughout the experience
Private Adelaide airport return transfers
All sightseeing and entrance fees per itinerary
Luxury air-conditioned minivan transportation throughout
4 Days from
Valued up to A$8,834
Sold out
Inclusion highlights:
Inclusions valid for one person (solo traveller)
Three nights of accommodation including one night in a Vineyard Suite at The Louise, Barossa Valley and two nights at the boutique Arkaba Homestead, an intimate outback luxury experience in the Flinders Ranges
All-inclusive meals including a two-course gourmet lunch at Skillogalee and a 'Feed me like a Barrossan' lunch at Harvest Kitchen, plus all-inclusive alcoholic drinks throughout your stay at Arkaba Homestead
Enjoy exclusive access to Henschke vineyards at Hill of Grace including a private tasting and tour of the historic winery
Private wine tasting at Penfolds, Barossa Valley plus an exclusive tasting with the winemaker at Wines by KT, Clare Valley
Discover wildlife in abundance on immersive bush walks and twice-daily guided safaris at Arkaba Homestead
Visit Melrose in the striking Flinders Ranges and witness the magnificent Mt Remarkable
Expert guides accompanying you throughout the experience
Private Adelaide airport return transfers
All sightseeing and entrance fees per itinerary
Luxury air-conditioned minivan transportation throughout