1 to 14 Nights
packages available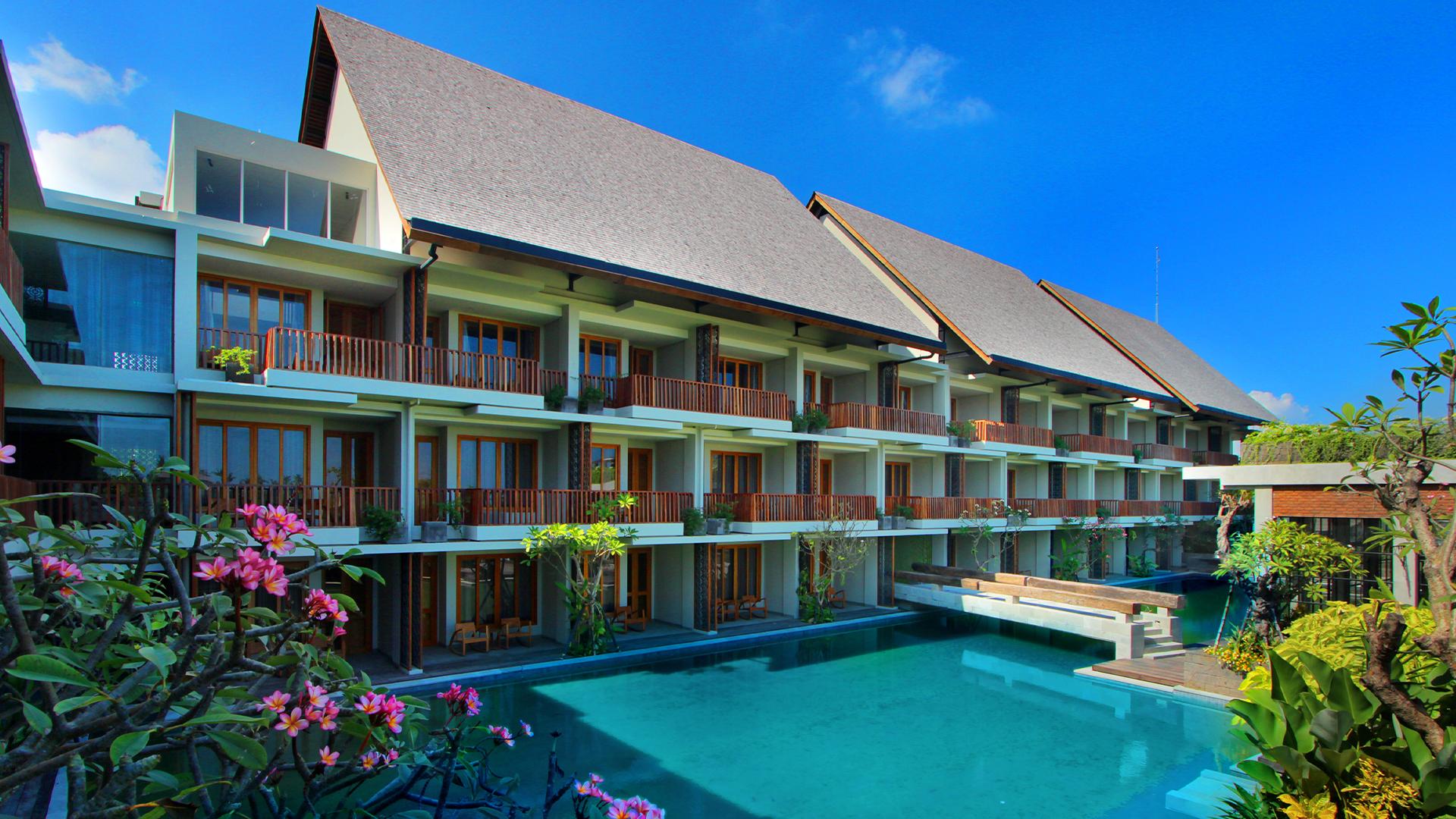 The Haven Suites Bali Berawa
Five-Star Canggu Suite Escape with Daily Breakfast & Complimentary Minibar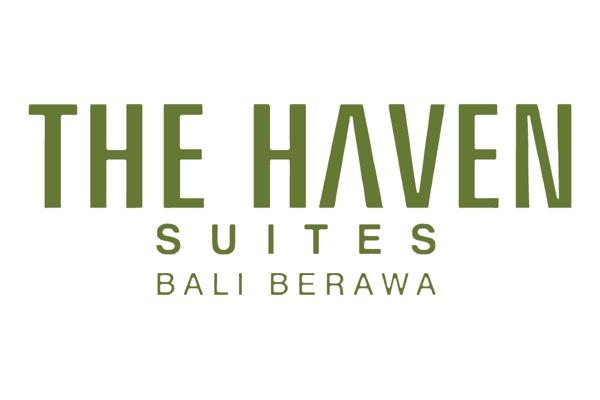 Immerse yourself in Canggu's serenity with a stay at the luxe Haven Suites Bali Berawa, located on the shores of tranquil Berawa Beach. This all-suite oceanfront oasis takes you far away from the hustle and bustle of the island's touristy destinations, allowing you to experience a more authentic side of Bali. When you're not relaxing on the beach, check out Canggu's restaurants, the famous nearby Tanah Lot temple or hit the surf.
Stamped with a Tripadvisor Travellers' Choice Award 2020, surrounded by fragrant gardens and beautifully decorated with traditional décor, this beachfront resort boasts a long list of excellent facilities that will make your stay even more blissful. Splash in the sparkling pool, work out at the state-of-the-art gym, indulge in decadent dining at the stylish Ketumbar Bistro & Bar or pamper your body and soul at the spa.
Luxury Escapes inclusions (select nights)
Wake up to delicious daily breakfast
Enjoy a refreshing welcome drink on arrival
Your complimentary minibar comes stocked with soft drinks and snacks, replenished daily
Stay connected with free Wi-Fi
One dinner for two at Ketumbar Bistro & Bar (for stays of 3+ nights)
A daily cocktail or beer per person (for stays of 3+ nights)
A one-way airport transfer (for stays of 7+ nights)
Travelling with family or friends? Upgrade to a two-storey Duplex Family Suite for four.
1 to 14 Nights packages available
holiday Options

Select your holiday type
Haven Suite Pool View
Ultra-spacious suite with plush king bed, modern ensuite and a private balcony offering serene views over the resort's pool
Size: 60 m²
Option 1
CANGGU ESCAPE (NON-REFUNDABLE)
Daily breakfast
A refreshing welcome drink on arrival
Daily complimentary minibar with soft drinks and snacks
Complimentary Wi-Fi throughout your stay
Check-in: 3pm / Check-out: 12pm
Inclusions valid for up to two people
Option 2
CANGGU ESCAPE (REFUNDABLE)
Daily breakfast
A refreshing welcome drink on arrival
Daily complimentary minibar with soft drinks and snacks
Complimentary Wi-Fi throughout your stay
Check-in: 3pm / Check-out: 12pm
Inclusions valid for up to two people
Haven Suite Ocean View
Elegant suite with plush king bed and luxe amenities, with the added luxury of sweeping ocean views from a private terrace
Size: 60 m²
Option 1
OCEAN VIEW UPGRADE (NON-REFUNDABLE)
Daily breakfast
A refreshing welcome drink on arrival
Daily complimentary minibar with soft drinks and snacks
Complimentary Wi-Fi throughout your stay
Check-in: 3pm / Check-out: 12pm
Inclusions valid for up to two people
Option 2
OCEAN VIEW UPGRADE (REFUNDABLE)
Daily breakfast
A refreshing welcome drink on arrival
Daily complimentary minibar with soft drinks and snacks
Complimentary Wi-Fi throughout your stay
Check-in: 3pm / Check-out: 12pm
Inclusions valid for up to two people
Haven Suite Pool Access
Enjoy direct access to the resort's pool from your private terrace when you pick this ultra-spacious suite, complete with luxe amenities and plush king bed
Size: 60 m²
Option 1
POOL ACCESS UPGRADE (NON-REFUNDABLE)
Daily breakfast
A refreshing welcome drink on arrival
Daily complimentary minibar with soft drinks and snacks
Complimentary Wi-Fi throughout your stay
Check-in: 3pm / Check-out: 12pm
Inclusions valid for up to two people
Option 2
POOL ACCESS UPGRADE (REFUNDABLE)
Daily breakfast
A refreshing welcome drink on arrival
Daily complimentary minibar with soft drinks and snacks
Complimentary Wi-Fi throughout your stay
Check-in: 3pm / Check-out: 12pm
Inclusions valid for up to two people
Berawa Suite Oceanfront
Ultra-spacious suite with traditional Balinese interiors, luxe amenities and serene views over Berawa Beach
Size: 80 m²
Option 1
OCEANFRONT UPGRADE (NON-REFUNDABLE)
Daily breakfast
A refreshing welcome drink on arrival
Daily complimentary minibar with soft drinks and snacks
Complimentary Wi-Fi throughout your stay
Check-in: 3pm / Check-out: 12pm
Inclusions valid for up to two people
Option 2
OCEANFRONT UPGRADE (REFUNDABLE)
Daily breakfast
A refreshing welcome drink on arrival
Daily complimentary minibar with soft drinks and snacks
Complimentary Wi-Fi throughout your stay
Check-in: 3pm / Check-out: 12pm
Inclusions valid for up to two people
Duplex Family Suite
Two-storey private residence with two spacious bedrooms, lavish ensuite and private terrace with serene ocean and pool views
Size: 80 m²
Option 1
FAMILY UPGRADE (NON-REFUNDABLE)
Daily breakfast
A refreshing welcome drink on arrival
Daily complimentary minibar with soft drinks and snacks
Complimentary Wi-Fi throughout your stay
Check-in: 3pm / Check-out: 12pm
Inclusions valid for up to four people
Option 2
FAMILY UPGRADE (REFUNDABLE)
Daily breakfast
A refreshing welcome drink on arrival
Daily complimentary minibar with soft drinks and snacks
Complimentary Wi-Fi throughout your stay
Check-in: 3pm / Check-out: 12pm
Inclusions valid for up to four people