1 to 21 Nights
packages available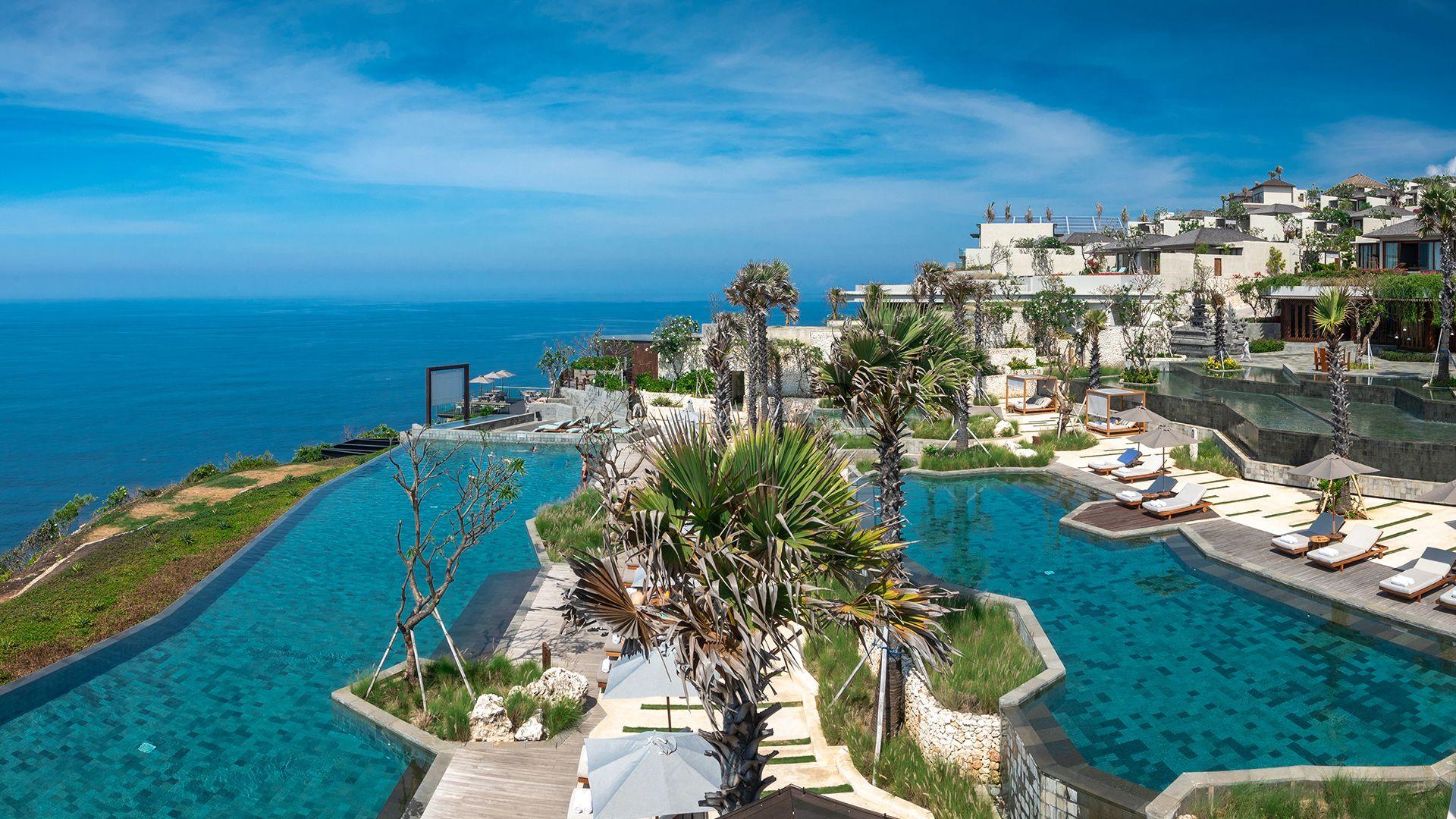 Six Senses Uluwatu
Uluwatu Cliffside Suite Escape with Daily Breakfast & Nightly Cocktails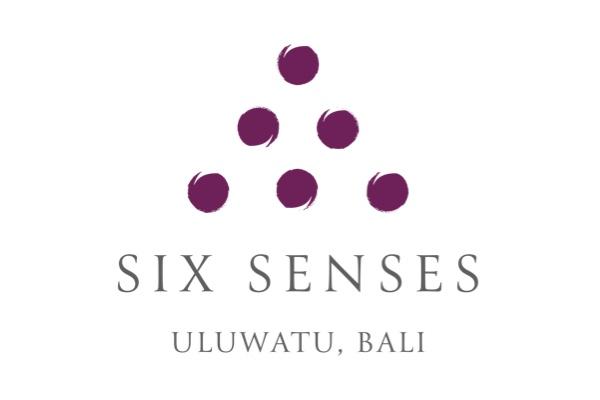 Venture to the edge of the world, where every view is of the ocean and secluded luxury is a given: this is Six Senses Uluwatu – a cliffside sanctuary perched on the southernmost tip of Bali. Here, a spectacular pool clings to the cliff's edge over three terraced levels, and watching the sun dip towards the glittering ocean is best enjoyed while sipping cocktails.
Bali's only World Green Council-certified resort, Six Senses Uluwatu proudly focuses on recycling, composting and reusing, using sustainable architecture with contemporary Balinese touches. Be mesmerised by the resort's incredible terraced pool with views over the Indian Ocean, relax at the blissful spa, rejuvenate your body and soul at the yoga and meditation pavilion, and indulge in farm-to-table sustainable dining at the resort's two restaurants.
Leave the world behind and experience true serenity from an unbelievable location with a stay at this spectacular resort, ranked among the top five hotels in Uluwatu on Tripadvisor.
Luxury Escapes inclusions (select nights):
Enjoy delicious daily breakfast at Rocka restaurant
Sip a nightly cocktail per person at the spectacular The Cliff Bar
One-way transfer from Bali Denpasar Airport (stays of 2+ nights)
A blissful 60-minute Balinese or holistic massage (stays of 3+ nights)
A farm-to-table dining experience at Crudo (stays of 5+ nights)
Travelling with family or friends? Check out the spectacular two or three-bedroom pool villas for four and six.
1 to 21 Nights packages available
holiday Options

Select your holiday type
Sky Suite
Luxuriously expansive suite with private outdoor deck featuring an ocean-facing bathtub
Size: 108 m²
Option 1
ULUWATU ESCAPE (NON-REFUNDABLE)
Delicious daily breakfast at Rocka restaurant
A nightly cocktail per person at the spectacular Cliff Bar
Check-in: 3pm / Checkout: 12pm
Inclusions valid for up to two adults
Option 2
ULUWATU ESCAPE (REFUNDABLE)
Delicious daily breakfast at Rocka restaurant
A nightly cocktail per person at the spectacular Cliff Bar
Check-in: 3pm / Checkout: 12pm
Inclusions valid for up to two adults
Sky Pool Suite
Spectacular one-bedroom suite with uninterrupted ocean views, a private pool and sunbed
Size: 164 m²
Option 1
POOL SUITE UPGRADE (NON-REFUNDABLE)
Delicious daily breakfast at Rocka restaurant
A nightly cocktail per person at the spectacular Cliff Bar
Check-in: 3pm / Checkout: 12pm
Inclusions valid for up to two adults
Option 2
POOL SUITE UPGRADE (REFUNDABLE)
Delicious daily breakfast at Rocka restaurant
A nightly cocktail per person at the spectacular Cliff Bar
Check-in: 3pm / Checkout: 12pm
Inclusions valid for up to two adults
One-Bedroom Cliff Pool Villa
One-Bedroom Cliff Pool Villa
Ultra-spacious, Balinese-inspired retreat with a private pool, outdoor shower, sweeping ocean views and luxe amenities
Size: 198 m²
Option 1
POOL VILLA UPGRADE (NON-REFUNDABLE)
Delicious daily breakfast at Rocka restaurant
A nightly cocktail per person at the spectacular Cliff Bar
Check-in: 3pm / Checkout: 12pm
Inclusions valid for up to two adults
Option 2
POOL VILLA UPGRADE (REFUNDABLE)
Delicious daily breakfast at Rocka restaurant
A nightly cocktail per person at the spectacular Cliff Bar
Check-in: 3pm / Checkout: 12pm
Inclusions valid for up to two adults
Two-Bedroom Cliff Pool Villa
Two-Bedroom Cliff Pool Villa
Spectacular ocean facing two bedroom villa with a spacious living and dining area, two ensuite bathrooms and a beautiful garden pool
Size: 350 m²
Option 1
TWO-BEDROOM POOL VILLA UPGRADE (NON-REFUNDABLE)
Delicious daily breakfast at Rocka restaurant
A nightly cocktail per person at the spectacular Cliff Bar
Check-in: 3pm / Checkout: 12pm
Inclusions valid for up to four adults
Option 2
TWO-BEDROOM POOL VILLA UPGRADE (REFUNDABLE)
Delicious daily breakfast at Rocka restaurant
A nightly cocktail per person at the spectacular Cliff Bar
Check-in: 3pm / Checkout: 12pm
Inclusions valid for up to four adults
Three-Bedroom Cliff Pool Villa
Three-Bedroom Cliff Pool Villa
Palatial three-bedroom villa with impressive ocean views, two bathrooms, outdoor shower, a private outdoor pool and ultra-spacious living and dining area
Size: 503 m²
Option 1
THREE-BEDROOM POOL VILLA UPGRADE (NON-REFUNDABLE)
Delicious daily breakfast at Rocka restaurant
A nightly cocktail per person at the spectacular Cliff Bar
Check-in: 3pm / Checkout: 12pm
Inclusions valid for up to six adults
Option 2
THREE-BEDROOM POOL VILLA UPGRADE (REFUNDABLE)
Delicious daily breakfast at Rocka restaurant
A nightly cocktail per person at the spectacular Cliff Bar
Check-in: 3pm / Checkout: 12pm
Inclusions valid for up to six adults