1 to 21 Nights
packages available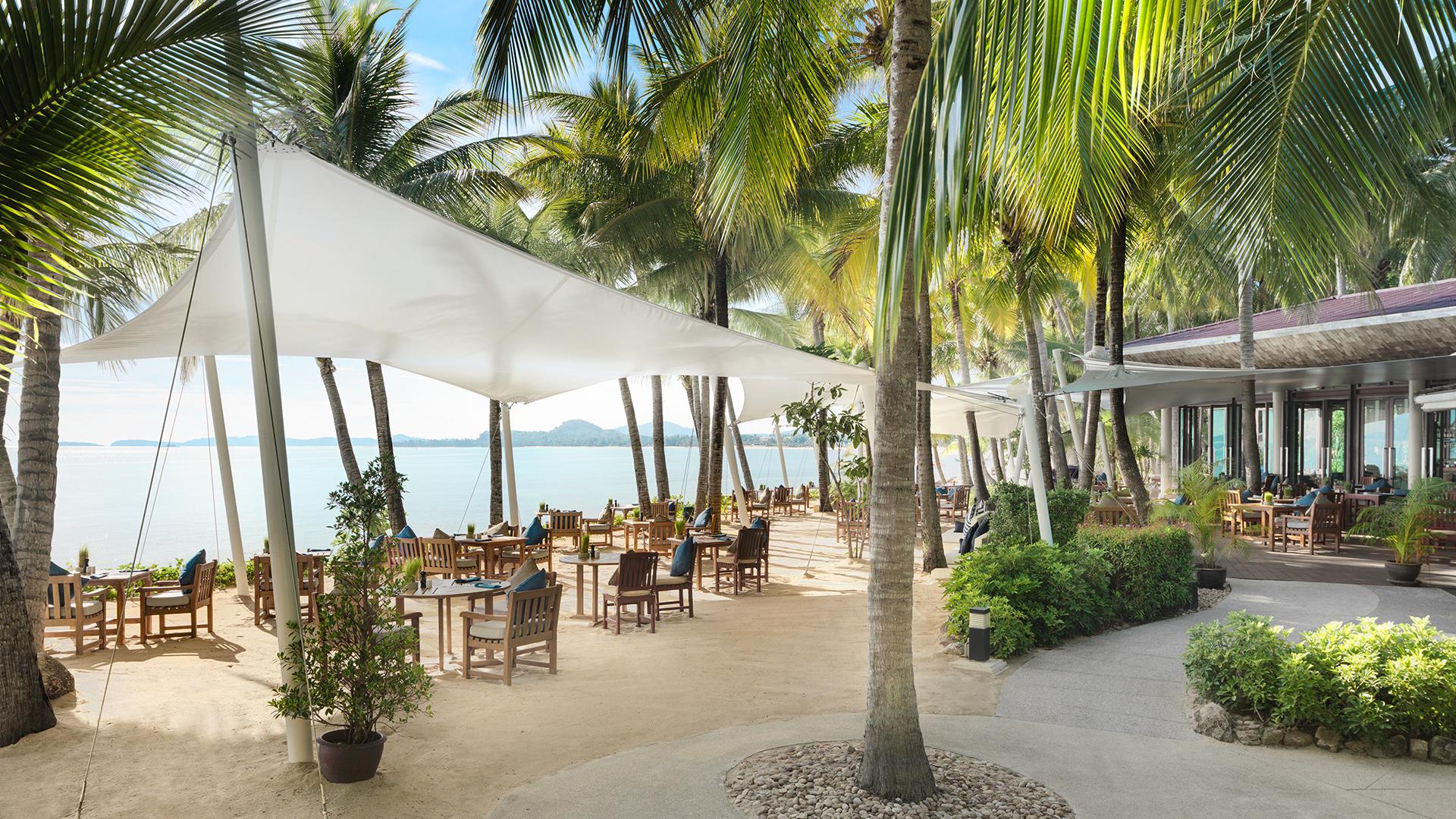 Santiburi Koh Samui
Five-Star Koh Samui Beachfront Villa Luxury with Lavish Breakfast & Daily Cocktails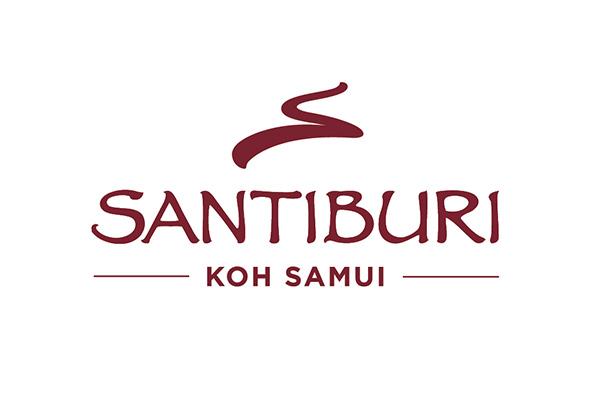 Indulge in the five-star feeling of truly luxurious Thai hospitality at Santiburi Koh Samui, recognised among the top 1% of hotels worldwide on Tripadvisor. Found on the northern shores of Koh Samui, on the edge of pristine Maenam Beach, this luxe escape offers the best of both worlds, surrounded by 23 acres of explorable tropical greenery.
This suite-and-villa-only secluded sanctuary blends modern design with traditional Thai touches, creating the perfect base for a luxury break. Unwind by the 50m-long swimming pool, one of Koh Samui's largest, or head to the beach, where exclusive Santiburi Koh Samui Beach Butler service means there will always be a sunlounger, beach towel and bottled drinking water waiting for you. Take to the water with stand-up paddleboards, catamarans and kayaks, before retiring to the beachfront Lèn Spa, where the expert team will pamper you to new levels of peace, with treatments inspired by Thai tradition.
Golf aficionados will delight at the proximity to the 18-hole championship golf course at Santiburi Samui Country Club, while fitness fans will find fun among the gym, tennis court, Muay Thai boxing classes and private yoga sessions. When you've worked up an appetite, you'll be spoilt for choice: will it be the relaxed garden dining of The Pool House, the traditional Thai flavours of Sala Thai, or the seafood-centric menu of The Beach House?
Luxury Escapes inclusions (select nights)
You'll be spoilt for choice every morning at Vimarnmek, with a lavish breakfast buffet that includes a juice bar, pastries, cold cuts and cooked-to-order Asian and Western dishes
Take your escape to the next level with a guaranteed villa upgrade
Taste your way through the cocktails, beers and smoothies on offer with a daily drink per person at The Beach House or The Pool House
Sample the island's flavours with a three-course lunch or dinner for two at The Beach House (for stays over 3+ nights)
Find relaxation with a 60-minute Thai signature massage per person at Lèn Spa (for stays over 5+ nights)
Enjoy an additional three-course lunch or dinner at The Beach House (two total, for stays over 7+ nights)
Start your experience from the moment you touch down with roundtrip airport transfers (for stays over 7+ nights)
Grand Reserve Upgrade: For the ultimate in tropical island living, look no further than the Grand Reserve Pool Villa, a private residence with a private pool, large garden and ensuite bathrooms with standalone bathtubs.
Tripadvisor Travellers' Choice, Best of the Best 2020 Top 25 Luxury Hotels — Thailand
1 to 21 Nights packages available
holiday Options

Select your holiday type
Deluxe Garden Villa
An open-plan design allows you to truly appreciate the tropical surroundings of the Deluxe Garden Villa, where spacious and elegant living areas blend seamlessly with an outdoor terrace for a relaxed stay
Size: 60 m²
International buffet breakfast every morning at Vimarnmek
Guaranteed room upgrade from One Bedroom Duplex Suite
Daily house cocktail, beer or smoothie per person at The Beach House or The Pool House
Check-in: 2pm / Checkout: 12pm
Inclusions valid for up to two adults
International buffet breakfast every morning at Vimarnmek
Guaranteed room upgrade from One Bedroom Duplex Suite
Daily house cocktail, beer or smoothie per person at The Beach House or The Pool House
Check-in: 2pm / Checkout: 12pm
Inclusions valid for up to two adults
Grand Deluxe Garden Villa
Grand Deluxe Garden Villa
Unwind in a private Thai-style sanctuary featuring a large living space and secluded outdoor terrace nestled amid tropical gardens
Size: 65 m²
Option 1
GRAND DELUXE UPGRADE
International buffet breakfast every morning at Vimarnmek
Guaranteed room upgrade from Deluxe Garden Villa
Daily house cocktail, beer or smoothie per person at The Beach House or The Pool House
Check-in: 2pm / Checkout: 12pm
Inclusions valid for up to two adults
Option 2
GRAND DELUXE UPGRADE
International buffet breakfast every morning at Vimarnmek
Guaranteed room upgrade from Deluxe Garden Villa
Daily house cocktail, beer or smoothie per person at The Beach House or The Pool House
Check-in: 2pm / Checkout: 12pm
Inclusions valid for up to two adults
Grand Deluxe Garden Villa with Plunge Pool
Grand Deluxe Garden Villa with Plunge Pool
Flowing water will be the soothing soundtrack to your stay in a Grand Deluxe Garden Villa, with a refreshing private plunge pool, sumptuous master bedroom and oversized circular bathtub offering multiple spots to relax and rejuvenate
Size: 115 m²
Option 1
GRAND DELUXE PLUNGE POOL UPGRADE
International buffet breakfast every morning at Vimarnmek
Guaranteed room upgrade from Grand Deluxe Garden Villa
Daily house cocktail, beer or smoothie per person at The Beach House or The Pool House
Check-in: 2pm / Checkout: 12pm
Inclusions valid for up to two adults
Option 2
GRAND DELUXE PLUNGE POOL UPGRADE
International buffet breakfast every morning at Vimarnmek
Guaranteed room upgrade from Grand Deluxe Garden Villa
Daily house cocktail, beer or smoothie per person at The Beach House or The Pool House
Check-in: 2pm / Checkout: 12pm
Inclusions valid for up to two adults
Deluxe Pool Villa
Beat the Thai heat with a dip in your private plunge pool before spending the day lazing on your sunloungers, outdoor dining area or sofa seating in the Deluxe Pool Villa
Size: 136 m²
Option 1
POOL VILLA UPGRADE
International buffet breakfast every morning at Vimarnmek
Guaranteed room upgrade from Grand Deluxe Garden Villa with Plunge Pool
Daily house cocktail, beer or smoothie per person at The Beach House or The Pool House
Check-in: 2pm / Checkout: 12pm
Inclusions valid for up to two adults
Option 2
POOL VILLA UPGRADE
International buffet breakfast every morning at Vimarnmek
Guaranteed room upgrade from Grand Deluxe Garden Villa with Plunge Pool
Daily house cocktail, beer or smoothie per person at The Beach House or The Pool House
Check-in: 2pm / Checkout: 12pm
Inclusions valid for up to two adults
Grand Reserve Pool Villa
Discover a completely private pool villa at this 'resort within a resort' with an abundance of luxurious indoor and outdoor spaces, elegant interiors and shimmering private swimming pool
Size: 250 m²
Option 1
GRAND RESERVE UPGRADE
International buffet breakfast every morning at Vimarnmek
Guaranteed room upgrade from Deluxe Pool Villa
Daily house cocktail, beer or smoothie per person at The Beach House or The Pool House
Check-in: 2pm / Checkout: 12pm
Inclusions valid for up to two adults
Option 2
GRAND RESERVE UPGRADE
International buffet breakfast every morning at Vimarnmek
Guaranteed room upgrade from Deluxe Pool Villa
Daily house cocktail, beer or smoothie per person at The Beach House or The Pool House
Check-in: 2pm / Checkout: 12pm
Inclusions valid for up to two adults