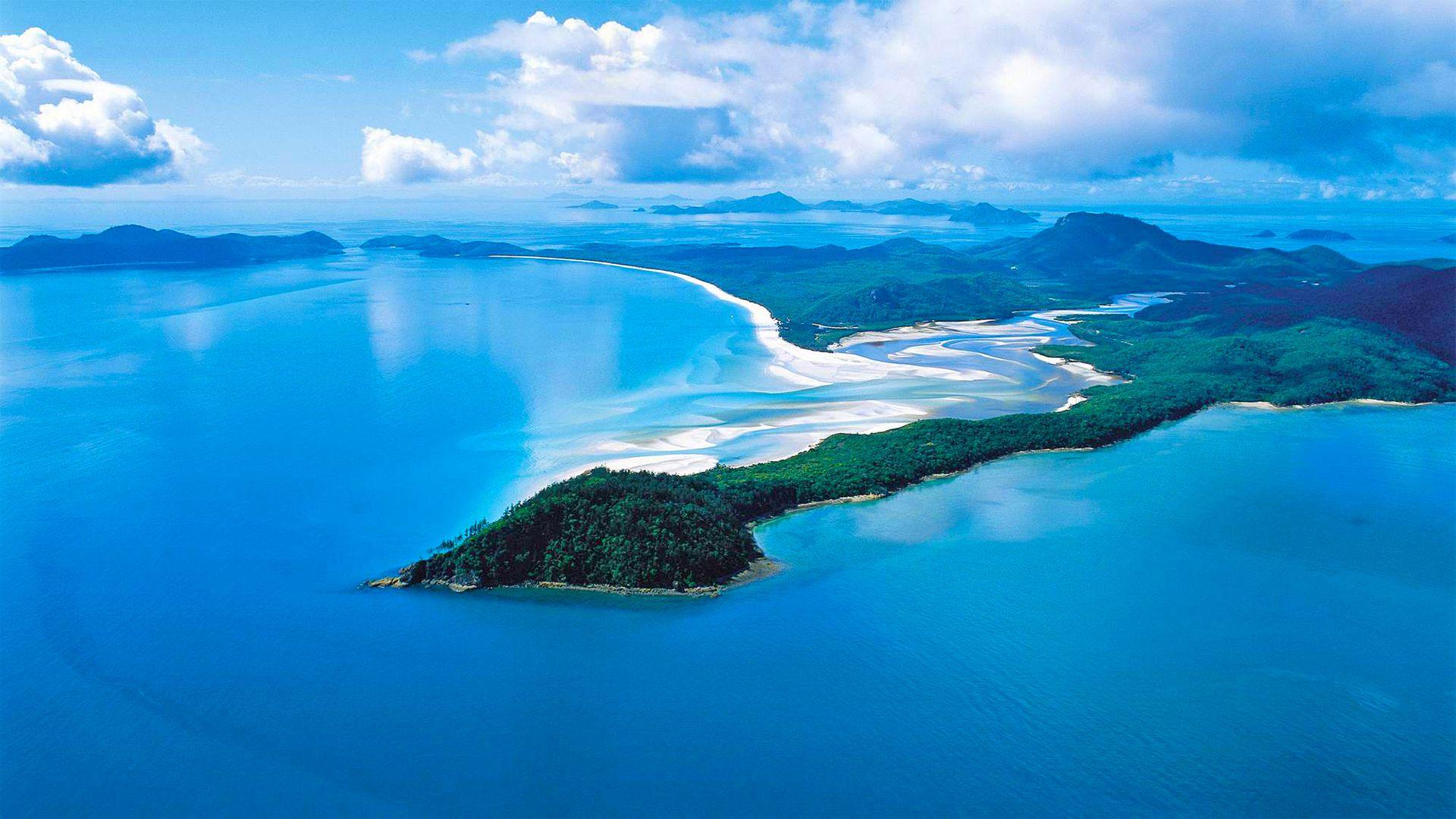 Portland Roads – Sailing the Whitsundays
It's Back: Whitsundays Private Sailing Charter for up to 8 Guests with Luxury Skippered Upgrades Available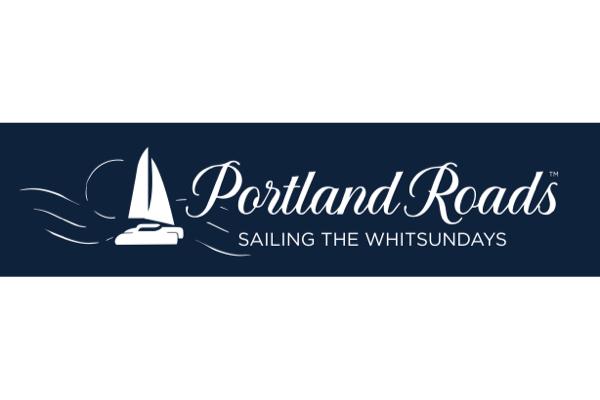 Be the captain of your own adventure on this incredible bareboat voyage through the majestic beauty of the Whitsundays. Back by popular demand, this is a once-in-a-lifetime opportunity to charter your own vessel – or upgrade to holiday like royalty, with a private skipper to guide you onboard the brand-new Whistunday Freedom catamaran.
With luxury catamarans for up to eight guests available (or six guests on skippered charters), split the cost of this unbelievable experience with family and friends. Glide through crystal-clear waters in the heart of the UNESCO World Heritage-listed Great Barrier Reef, stroll barefoot across the velvety white sands of untouched islands and delve into the snorkelers' paradise shimmering beneath the Whitsundays' waves.
Featuring a full maritime briefing, this six-night sailing adventure is suitable for all, with no prior experience required.
Your handpicked inclusions:
Spend six full days onboard your choice of luxury catamaran
Enjoy early boarding at 5pm on the day of arrival with an overnight stay onboard the catamaran in the Coral Sea Marina (six nights onboard total)
With your early boarding, enjoy access to Ocean Club, with private ensuites and an outdoor lounge space for marina guests
Benefit from a full maritime briefing (4–5 hours) to learn the secrets of navigating the Whitsundays
Private Skipper Upgrade: Holiday like the rich and famous with the guidance of an experienced skipper, who will help you unearth the secrets of the Whitsundays. Set sail on the brand-new Whitsunday Freedom, an extraordinary Lagoon 450S sailing catamaran with spacious double cabins, each with private ensuite. A personal skipper, aboard a luxury catamaran for up to six friends, sailing through the natural beauty of the Whitsundays: this is the ultimate sailing escape. Please note: The Whitsunday Freedom Skipper Upgrade can accommodate six guests across three cabins, with a fourth cabin reserved for your skipper.
This deal has NO surcharges: Sail any time, including school holidays, for the same great price!
holiday Options
Select your holiday type
PORTLAND ROADS SELF-CHARTER
Portland Roads
This Lagoon 420 sailing catamaran will heighten your Whitsundays exploration with three double cabins, one bunk room, two ensuites and a master bathroom, an air-conditioned saloon and a hot shower on deck
Room Size: 36 m²
Inclusion highlights:
Six full days onboard a Lagoon 420 sailing catamaran for up to eight guests with three double cabins, one bunk room, two ensuites and one master bathroom
Early boarding at 5pm on the day of arrival and an overnight stay onboard the catamaran in the Coral Sea Marina (six nights onboard total)
Ocean Club access on the day of arrival (pre-embarkation), offering private ensuites and a comfortable outdoor lounge space for marina guests
Full maritime briefing (4–5 hours)
Embarkation: from 5pm (Day 1) / Briefing: 9am (Day 2) / Disembarkation: 5pm (after refuelling at 3pm; Day 7)
Inclusions valid for up to eight guests
WHITSUNDAY FREEDOM SELF-CHARTER
Whitsunday Freedom
This Lagoon 450S catamaran features four double cabins with private ensuites, four lounging and two dining areas, a water maker and private dinghy for self-led discovery
Room Size: 32 m²
Inclusion highlights:
Six full days onboard a brand-new Lagoon 450S sailing catamaran for up to eight guests with four double cabins and four ensuites
Early boarding at 5pm on the day of arrival and an overnight stay onboard the catamaran in the Coral Sea Marina (six nights onboard total)
Ocean Club access on the day of arrival (pre-embarkation), offering private ensuites and a comfortable outdoor lounge space for marina guests
Full maritime briefing (4–5 hours)
Embarkation: from 5pm (Day 1) / Briefing: 9am (Day 2) / Disembarkation: 5pm (after refuelling at 3pm; Day 7)
Inclusions valid for up to eight guests
WHITSUNDAY FREEDOM — PRIVATE SKIPPER UPGRADE
Whitsunday Freedom
This Lagoon 450S catamaran features four double cabins with private ensuites, four lounging and two dining areas, a water maker and private dinghy for self-led discovery
Room Size: 32 m²
Inclusion highlights:
Expert skipper to charter the vessel
Six full days onboard a brand-new Lagoon 450S sailing catamaran for up to six guests with three double ensuite cabins (and fourth cabin for skipper)
Early boarding at 5pm on the day of arrival and an overnight stay onboard the catamaran in the Coral Sea Marina (six nights onboard total)
Ocean Club access on the day of arrival (pre-embarkation), offering private ensuites and a comfortable outdoor lounge space for marina guests
Embarkation: from 5pm (Day 1) / Briefing & skipper boards: 9am (Day 2) / Disembarkation: 5pm (after refuelling at 3pm; Day 7)
Inclusions valid for up to six guests in three double cabins
WHITSUNDAY FREEDOM — NGARO EXPLORATION UPGRADE
Whitsunday Freedom
This Lagoon 450S catamaran features four double cabins with private ensuites, four lounging and two dining areas, a water maker and private dinghy for self-led discovery
Room Size: 32 m²
Inclusion highlights:
Expert skipper/Master Reef Guide, marine biologist and Master 5 Skipper to charter the vessel
Ngaro First Nation Elder experience with 'Welcome to Country' blessing and visit to culturally significant sites
Opportunity to see underwater public art pieces, including Migration of the Mantra, Turtle Dreaming, Maori Wrasse and Mantaray
Six full days onboard a brand-new Lagoon 450S sailing catamaran for up to six guests with three double ensuite cabins (and fourth cabin for skipper)
Early boarding at 5pm on the day of arrival and an overnight stay onboard the catamaran in the Coral Sea Marina (six nights onboard total)
Ocean Club access on the day of arrival (pre-embarkation), offering private ensuites and a comfortable outdoor lounge space for marina guests
Full maritime briefing (4–5 hours)
Embarkation: from 5pm (Day 1) / Briefing: 9am (Day 2) / Disembarkation: 5pm (after refuelling at 3pm; Day 7)
Inclusions valid for up to six guests