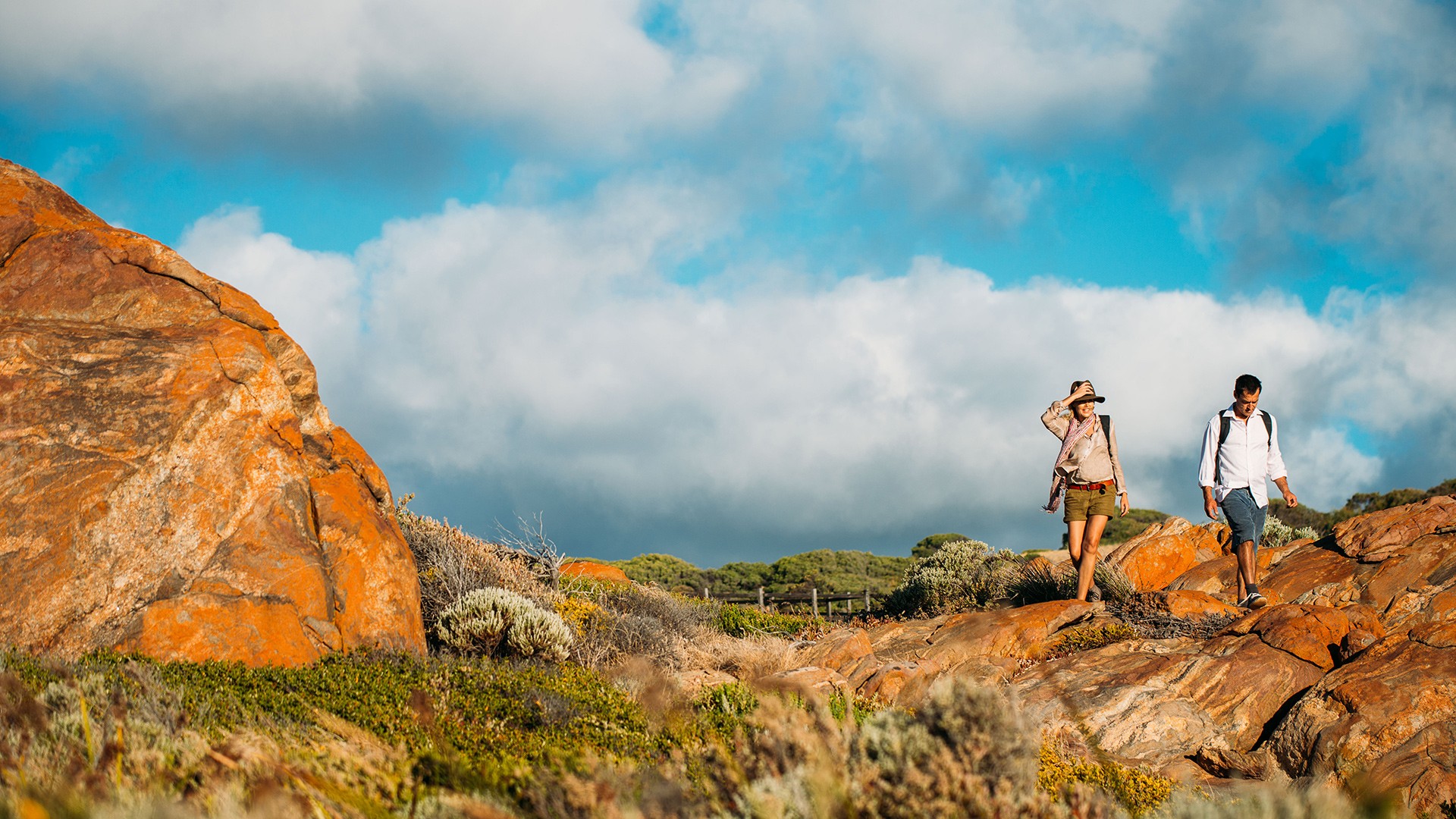 Perth to Margaret River 2022: 9-Day Luxury Small-Group Tour with Cape to Cape Walks & Gourmet Experiences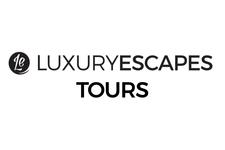 Unearth the best of Western Australia, all wrapped into one spectacular nine-day luxury small-group tour (max. 16 travellers). Spend four days walking the most picturesque parts of the stunning Cape to Cape Track, visit the best wineries in Margaret River, soak up the energetic atmosphere of Perth, spend a full day on Rottnest Island and enjoy unbelievable gourmet dining and luxury accommodation along the way.
Starting and ending in Western Australia's sunny capital, the tour takes you to Margaret River, where your four-day Cape to Cape Track walking adventure begins. Trace the Indian Ocean and its pristine sand beaches by day, indulging in gourmet experiences as you go and retreating to your luxury oceanfront villa by night. Take in dramatic coastline views, where jaw-dropping sights are revealed at every turn, including breathtakingly beautiful forests, cliffs covered in wildflowers and flawless sandy stretches, keeping an eye out for dolphin sightings along the way.
With an expert guide by your side and gourmet dining along the way — including multiple wine tastings and paired wine degustations — all you need to focus on is the scenery that surrounds you. Heaven for passionate gourmands, adventure seekers and nature enthusiasts, this spectacular corner of Western Australia truly comes to life on this luxury small-group journey.
Your tour includes:
Eight nights of luxury accommodation, including three nights at COMO The Treasury in Perth, three nights at Injidup Spa Retreat, Margaret River, and two nights at the luxurious Cape Lodge, Margaret River
Daily breakfast, seven lunches, and seven dinners with wine, including one night with a private chef, two three-course dinners with wine at Cape Lodge, and a degustation dinner at Wildflower restaurant in Perth
Four days of guided walks along the Cape to Cape Track, considered one of Australia's greatest walks
Indulge with tastings and guided tours of the finest wineries in Margaret River, including Vasse Felix, Voyager Estate, Thompson Estate and more
Experience the wonders of Rottnest Island on a full-day guided tour with e-bike hire
Welcome tour of Perth with drinks and light snacks, plus a guided city tour of Fremantle
Roundtrip airport transfers as per the itinerary
The services of expert driver-guides
Specialist guide for the Cape to Cape walk
All entrance fees and sightseeing per the itinerary
Your journey takes you to: Perth — Rottnest Island — Margaret River (Cape to Cape Track) — Fremantle — Perth.
Book with Confidence: We work directly with our trusted partners and provide 24/7 customer service to ensure that no matter what happens, we're here to help. If your escape is affected by Covid-19 restrictions, we will do our best to assist you with a date change or provide you with a Luxury Escapes credit for another Limited Time Lux Exclusive accommodation, tour or cruise offer, less any unrecoverable costs; excludes flights. Find out more.
Time limited offer
9 Days from
Includes taxes & fees
Twin Share
Valued up to A$10,163
-21%
holiday Options
9 Days from
Includes taxes & fees
Valued up to A$10,163
-21%
Inclusion highlights:
Inclusions valid for one person (twin share) — you must purchase TWO packages
Includes private room and bath throughout tour with king or queen bed, or two-bed options
Eight nights of luxury accommodation, including three nights at COMO The Treasury in Perth, three nights at Injidup Spa Retreat, Margaret River, and two nights at the luxurious Cape Lodge, Margaret River
Daily breakfast, seven lunches, and seven dinners with wine, including one night with a private chef, two three-course dinners with wine at Cape Lodge, and a degustation dinner at Wildflower restaurant in Perth
Four days of guided walks along the Cape to Cape Track, considered one of Australia's greatest walks
Indulge with tastings and guided tours of the finest wineries in Margaret River, including Vasse Felix, Voyager Estate, Thompson Estate and more
Experience the wonders of Rottnest Island on a full-day guided tour with included e-bike hire
Welcome tour of Perth with drinks and light snacks, plus a guided city tour of Fremantle
Roundtrip airport transfers as per the itinerary
The services of expert driver-guides
Specialist guide for the Cape to Cape walk
All entrance fees and sightseeing per the itinerary
9 Days from
Includes taxes & fees
Valued up to A$12,416
-13%
Inclusion highlights:
Inclusions valid for one person (solo traveller)
Includes private room and bath throughout tour with king or queen bed, or two-bed options
Eight nights of luxury accommodation, including three nights at COMO The Treasury in Perth, three nights at Injidup Spa Retreat, Margaret River, and two nights at the luxurious Cape Lodge, Margaret River
Daily breakfast, seven lunches, and seven dinners with wine, including one night with a private chef, two three-course dinners with wine at Cape Lodge, and a degustation dinner at Wildflower restaurant in Perth
Four days of guided walks along the Cape to Cape Track, considered one of Australia's greatest walks
Indulge with tastings and guided tours of the finest wineries in Margaret River, including Vasse Felix, Voyager Estate, Thompson Estate and more
Experience the wonders of Rottnest Island on a full-day guided tour with included e-bike hire
Welcome tour of Perth with drinks and light snacks, plus a guided city tour of Fremantle
Roundtrip airport transfers as per the itinerary
The services of expert driver-guides
Specialist guide for the Cape to Cape walk
All entrance fees and sightseeing per the itinerary
Sign up for instant access
Exclusive hand-picked offers
1,315,267 followers
---