1 to 21 Nights
packages available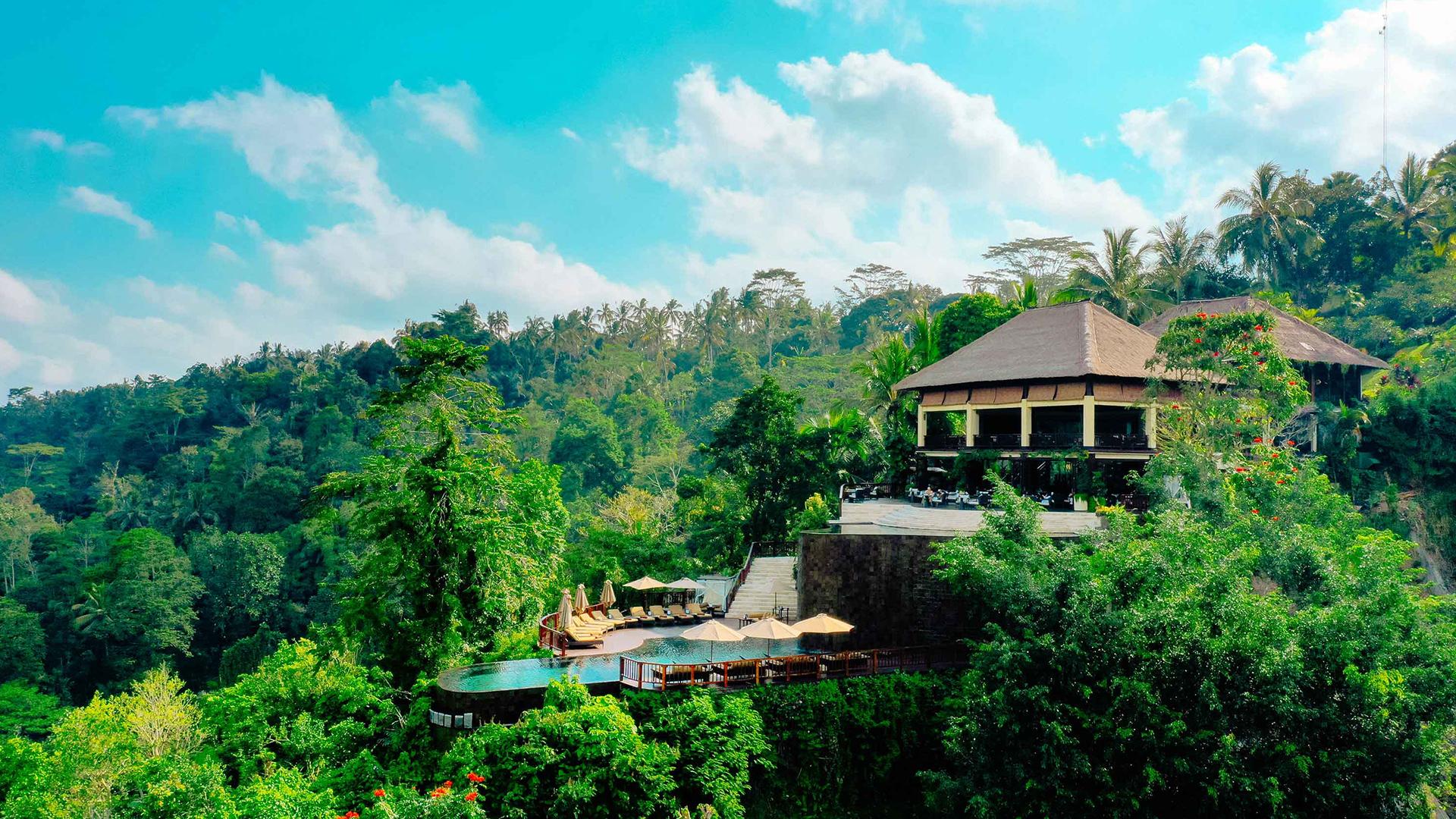 Hanging Gardens of Bali
Secluded Jungle Pool Villas near Ubud with Daily Breakfast & Nightly Cocktails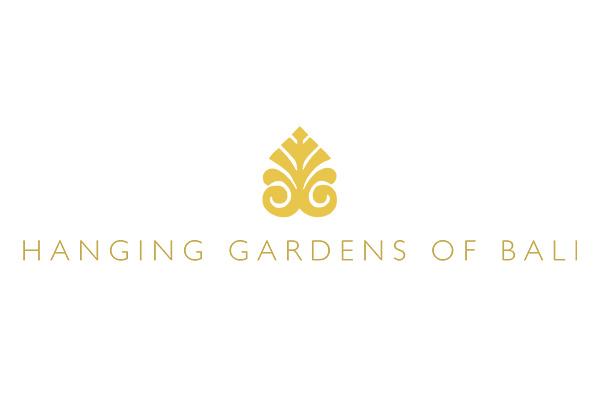 Suspended over the lush jungle, bursting with orchids, bamboo and coffee trees, Hanging Gardens of Bali is an exotic Eden near Ubud. Watch the world melt away from the famed two-tier pool, which appears to float above the mist-covered forest below. Marvel at awe-inspiring views that stretch down to the Ayung River, across the valley to the sacred Dalem Segara Temple, discover the vibrance of Ubud Town — less than a 30-minute shuttle away — and find serenity in the riverside spa by The Spa Collection.
Romantic pathways lead to Hanging Gardens of Bali's 44 secluded pool villas, and getting around this vertiginous property is simple: you'll be whisked up and down the hill via the onsite monorail. Dining at the Feng Shui-inspired Three Elements Restaurant — winner of the World Luxury Restaurant Award 2019 — is an award-winning feast for the senses. Here, enjoy not only a tantalising culinary journey, but also views of the pool, valley and, after dusk, the glow of hundreds of romantic candles.
Luxury Escapes inclusions (select nights)
Begin each day with breakfast at Three Elements Restaurant
Sip a nightly cocktail per person in the intimate lounge bar
Enjoy the convenience of high-speed Wi-Fi and daily turndown service throughout your stay
Explore the area with a complimentary shuttle service to Ubud Town, as per the resort's schedule
Bask in the glow of a candlelit romantic dinner for two at Three Elements Restaurant (for stays of 2+ nights)
Relax with a 60-minute spa treatment for two at the riverside spa by The Spa Collection (for stays of 4+ nights)
Float away with a one-time floating breakfast served in your villa's private infinity pool (for stays of 4+ nights)
Arrive and depart in style with return airport transfers (for stays of 6+ nights)
Travelling with family or friends? Upgrade to the two-bedroom Family Villa for four, complete with a private infinity pool and spectacular views across the valley.
1 to 21 Nights packages available
holiday Options

Select your holiday type
Riverside Villa
Wake up to the sound of cascading waterfalls and the Ayung River in this riverside pool villa, featuring authentic Balinese style, a poolside gazebo and handmade bathtub
Size: 100 m²
Option 1
ROMANTIC POOL VILLA ESCAPE
Daily breakfast at Three Elements Restaurant
One daily cocktail per adult
Complimentary daily turndown service and Wi-Fi throughout your stay
Convenient shuttle service to Ubud town as per the resort's schedule
Check-in: 2pm / Checkout: 12pm
Inclusions valid for up to two adults
Panoramic Villa
Hide away in total privacy in this serene villa, set among the resort's terraced gardens and offering sweeping vistas of the valley from the private infinity pool and outdoor shower
Size: 100 m²
Option 1
PANORAMIC VILLA UPGRADE
Daily breakfast at Three Elements Restaurant
One daily cocktail per adult
Complimentary daily turndown service and Wi-Fi throughout your stay
Convenient shuttle service to Ubud town as per the resort's schedule
Check-in: 2pm / Checkout: 12pm
Inclusions valid for up to two adults
Family Villa
Find your own space in this sprawling villa, featuring a private infinity pool, two bedrooms and two bathrooms – perfect for families
Size: 160 m²
Daily breakfast at Three Elements Restaurant
One daily cocktail per adult
Complimentary daily turndown service and Wi-Fi throughout your stay
Convenient shuttle service to Ubud town as per the resort's schedule
Check-in: 2pm / Checkout: 12pm
Inclusions valid for up to four people
Suite Villa
Soaring above the rainforest, this suite villa offers plenty of indoor-outdoor space with an infinity pool and jungle vistas
Size: 160 m²
Option 1
SUITE VILLA UPGRADE
Daily breakfast at Three Elements Restaurant
One daily cocktail per adult
Complimentary daily turndown service and Wi-Fi throughout your stay
Convenient shuttle service to Ubud town as per the resort's schedule
Check-in: 2pm / Checkout: 12pm
Inclusions valid for up to two adults
Royal Spa Suite
Live on the edge with an intimate balcony and infinity pool overlooking the jungle, as well as a spacious spa lounge for private treatments, bathroom and floor-to-ceiling windows
Size: 148 m²
Option 1
ROMANTIC SPA UPGRADE
Daily breakfast at Three Elements Restaurant
One daily cocktail per adult
Complimentary daily turndown service and Wi-Fi throughout your stay
Convenient shuttle service to Ubud town as per the resort's schedule
Check-in: 2pm / Checkout: 12pm
Inclusions valid for up to two adults