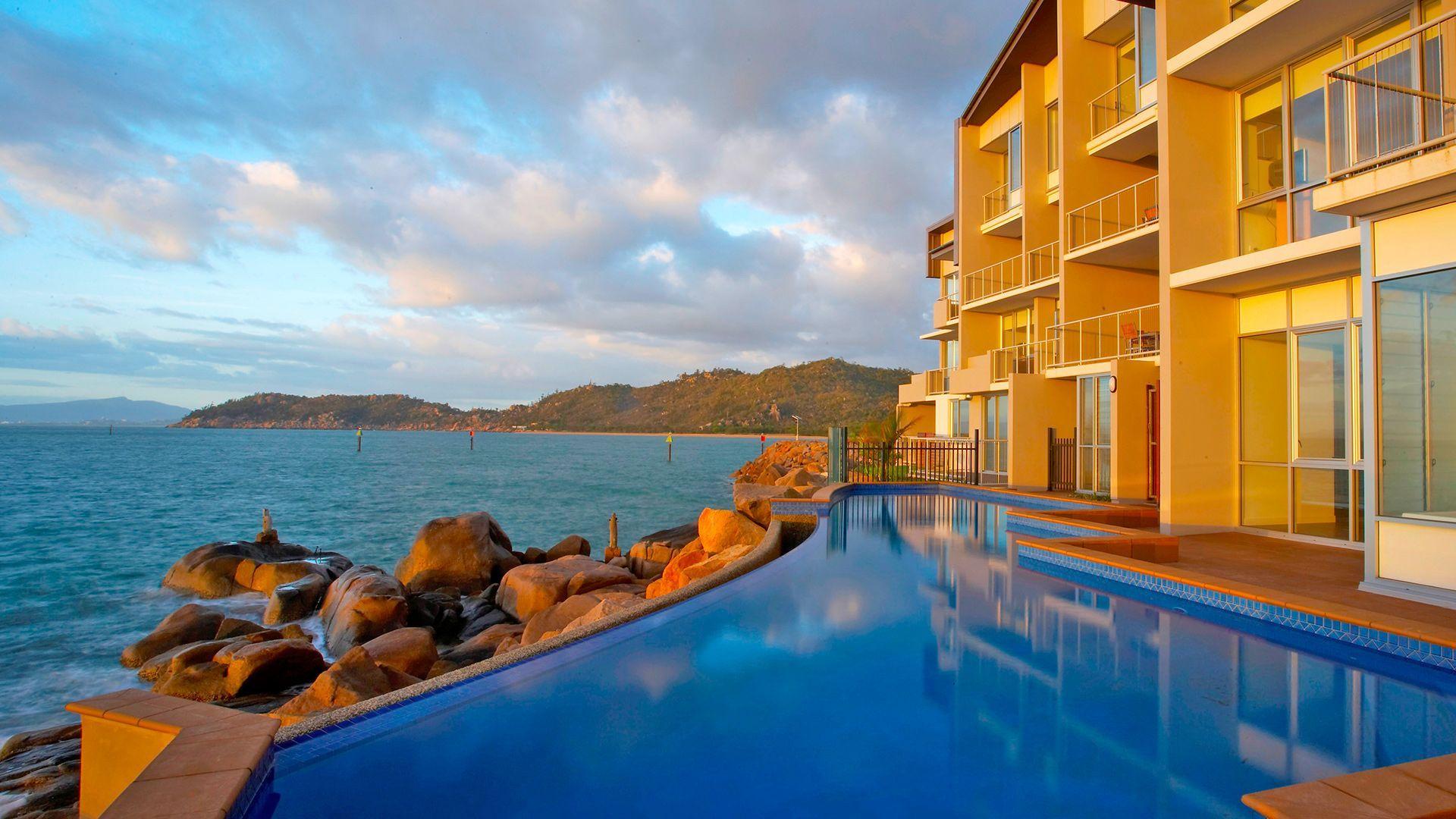 Grand Mercure Magnetic Island
Magnetic Island Waterfront Apartment Escape with Breakfast Hamper & Welcome Wine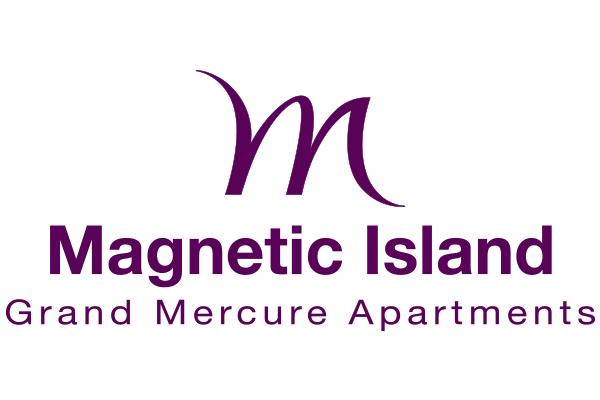 The breathtaking landscapes of Tropical North Queensland are calling for you, and a stay at the Grand Mercure Magnetic Island is the perfect place to immerse yourself. A paradise just 25 minutes off the coast of Townsville, 'Maggie' is a national park haven where you can spend your days basking in the glorious sunshine, discovering mysterious shipwrecks, hopping between 23 vibrant turquoise bays and beaches, snorkelling in the Great Barrier Reef Marine Park or revelling in the company of abundant wildlife, including rock wallabies, koalas and more.
Perfectly located just 50 metres from the ferry terminal with exceptional seaside views, this self-contained resort makes for the perfect launchpad for your tropical escapades, allowing you to explore with ease. Take time to splash in the infinity rooftop pool overlooking the Coral Sea or laze by one of the three other pools onsite, relax in the spa make the most of the fitness centre or simply watch the sun drop below the horizon with a cocktail in hand, making it the perfect place to switch into 'holiday mode'.
Your handpicked inclusions:
Celebrate your arrival in paradise with a one-time breakfast hamper filled with delicious treats
Start your escape the right way with welcome wine and chocolates in-room on arrival
Experience the best of Magnetic Island with generous discounts on local experiences: 50% off your second day of car hire (organised through Grand Mercure), complimentary glass of wine with every main meal at Le Paradis, 10% off with reef tours with PRO DIVE, 10% discount on Aquascene charters and a complimentary coffee upsize when you purchase a coffee at Maggie Lee's café
Enjoy more time to snooze with guaranteed late check-out at 12pm
Travelling with a group or as a family? Escape with the whole family to the unspoiled shores of Magnetic Island when you upgrade to a Two-Bedroom Apartment, featuring one queen bed and two single beds for up to four guests.
Ocean-View Upgrades: Wake up to stunning views when you upgrade to a One-Bedroom or Two-Bedroom Ocean-View Apartment with unparalleled views over the Coral Sea and Magnetic Island.
holiday Options
Select your holiday type
One-Bedroom Apartment
Relax in style and enjoy this tranquil, self-contained apartment, complete with a fully equipped kitchen and laundry facilities
Room Size: 65 m²
Inclusion highlights:
One-time breakfast hamper
Welcome wine and chocolates to share
Generous discounts on local experiences
Guaranteed 12pm late checkout
Check-in: 2pm
Inclusions valid for two guests
Local Discounts:
50% off your second day of car hire (organised through Grand Mercure)
Complimentary glass of wine with every main meal at Le Paradis
10% off with PRO DIVE when you book a reef tour
10% discount on Aquascene charters
Complimentary coffee upsize at Maggie Lee's cafe
One-Bedroom Water-View Apartment
Treat yourself to views of the glittering Coral Sea and Magnetic Island from the comfort of this expansive self-contained apartment
Room Size: 65 m²
Inclusion highlights:
One-time breakfast hamper
Welcome wine and chocolates to share
Generous discounts on local experiences
Guaranteed 12pm late checkout
Check-in: 2pm
Inclusions valid for two guests
Local Discounts:
50% off your second day of car hire (organised through Grand Mercure)
Complimentary glass of wine with every main meal at Le Paradis
10% off with PRO DIVE when you book a reef tour
10% discount on Aquascene charters
Complimentary coffee upsize at Maggie Lee's cafe
Two-Bedroom Apartment
Feel at home in this coastal-inspired two-bedroom, two-bathroom apartment with a fully equipped kitchen and laundry facilities
Room Size: 120 m²
Inclusion highlights:
One-time breakfast hamper
Welcome wine and chocolates to share
Generous discounts on local experiences
Guaranteed 12pm late checkout
Check-in: 2pm
Inclusions valid for up to four guests
Local Discounts:
50% off your second day of car hire (organised through Grand Mercure)
Complimentary glass of wine with every main meal at Le Paradis
10% off with PRO DIVE when you book a reef tour
10% discount on Aquascene charters
Complimentary coffee upsize at Maggie Lee's cafe
FAMILY WATER-VIEW APARTMENT UPGRADE
Two-Bedroom Water-View Apartment
With a private balcony overlooking the Coral Sea and Magnetic Island, this ultra-spacious, luxe apartment is the perfect family escape
Room Size: 120 m²
Inclusion highlights:
One-time breakfast hamper
Welcome wine and chocolates to share
Generous discounts on local experiences
Guaranteed 12pm late checkout
Check-in: 2pm
Inclusions valid for up to four guests
Local Discounts:
50% off your second day of car hire (organised through Grand Mercure)
Complimentary glass of wine with every main meal at Le Paradis
10% off with PRO DIVE when you book a reef tour
10% discount on Aquascene charters
Complimentary coffee upsize at Maggie Lee's cafe