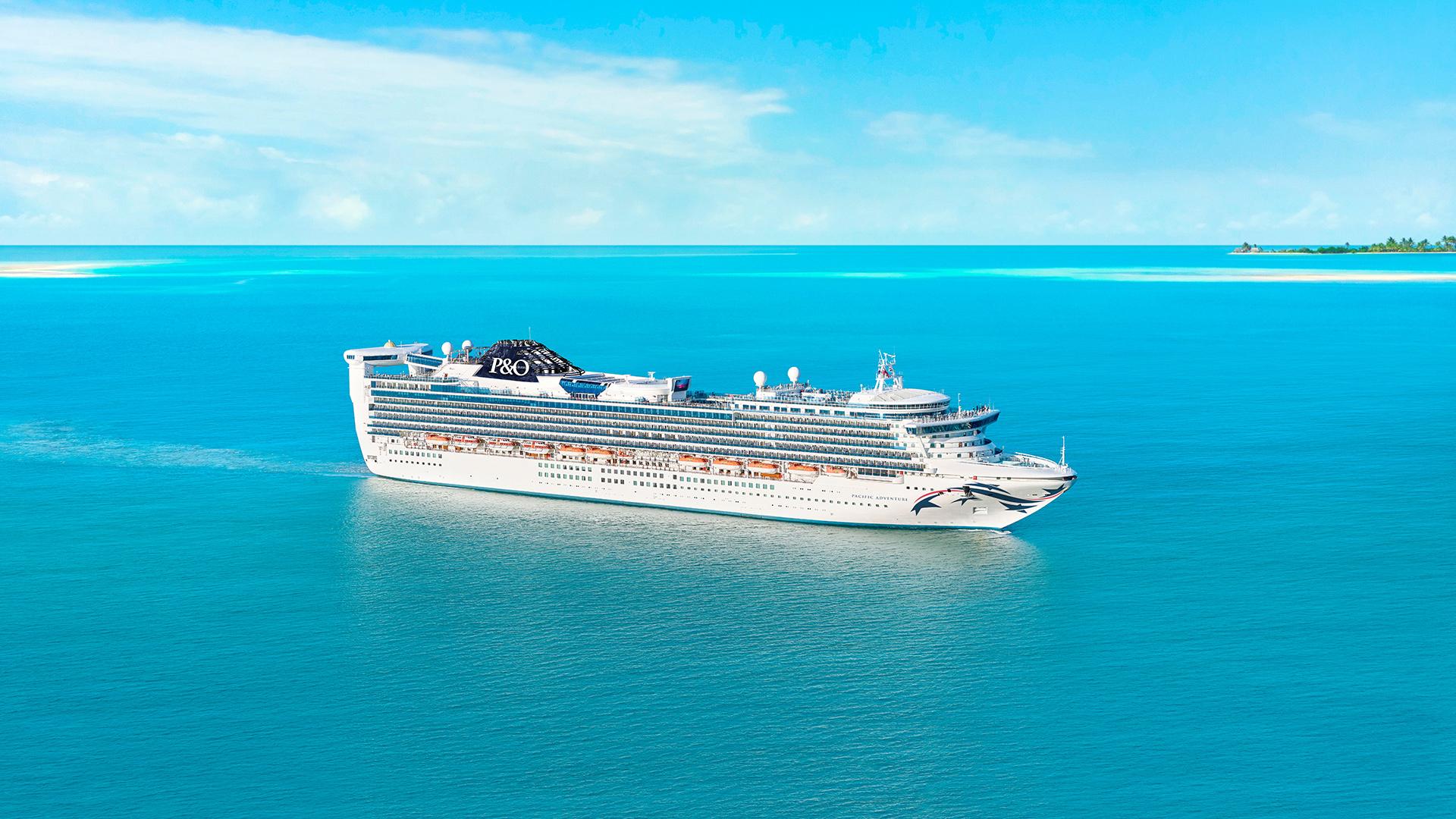 Brisbane: 3-Night P&O Comedy Cruise with Nightly Live Entertainment & All-Inclusive Dining
Celebrate the best and brightest comedic talent from Australia during a three-night cruise aboard the newest addition to the P&O fleet, Pacific Encounter. Departs from Brisbane on 6 November 2021 and returns to Brisbane on 9 November 2021.
Whether you're a first-time cruiser, a comedy lover or simply looking for a relaxing mini-break with everything you could possibly want at your fingertips, couples, families and friends alike are sure to love this three-night escape. Take advantage of the fabulous facilities and enjoy live entertainment onboard as some of Australia's most talented comedians take to the stage every night, with all meals included.
Travelling with family? Quad-share cabins are available for up to four people.
Your journey takes you to: Brisbane – Brisbane.
Time limited offer
4 Days From
Quad Share
Valued up to A$462
holiday Options
4 Days From
Valued up to A$462
Sold out
Inclusion highlights:
Inclusions valid for ONE person (quad share) — you must purchase FOUR packages
Quad-share interior cabin
Three nights onboard the stylish P&O Pacific Encounter
Daily à la carte breakfast, lunch and dinner in select onboard restaurants
4 Days From
Valued up to A$512
Sold out
Inclusion highlights:
Inclusions valid for ONE person (quad share) — you must purchase FOUR packages
Upgrade to a quad-share ocean-view cabin (window or porthole)
Three nights onboard the stylish P&O Pacific Encounter
Daily à la carte breakfast, lunch and dinner in select onboard restaurants
4 Days From
Valued up to A$574
Sold out
Inclusion highlights:
Inclusions valid for ONE person (quad share) — you must purchase FOUR packages
Upgrade to a quad-share balcony room with private balcony
Three nights onboard the stylish P&O Pacific Encounter
Daily à la carte breakfast, lunch and dinner in select onboard restaurants
4 Days From
Valued up to A$524
Sold out
Inclusion highlights:
Inclusions valid for ONE person (twin share) — you must purchase TWO packages
Twin-share interior cabin
Three nights onboard the stylish P&O Pacific Encounter
Daily à la carte breakfast, lunch and dinner in select onboard restaurants
4 Days From
Valued up to A$624
Sold out
Inclusion highlights:
Inclusions valid for ONE person (twin share) — you must purchase TWO packages
Upgrade to a twin-share oceanview room (window or porthole)
Three nights onboard the stylish P&O Pacific Encounter
Daily à la carte breakfast, lunch and dinner in select onboard restaurants
4 Days From
Valued up to A$699
Sold out
Inclusion highlights:
Inclusions valid for ONE person (twin share) — you must purchase TWO packages
Upgrade to a twin-share balcony room with private balcony
Three nights onboard the stylish P&O Pacific Encounter
Daily à la carte breakfast, lunch and dinner in select onboard restaurants
4 Days From
Valued up to A$974
Sold out
Inclusion highlights:
Inclusions valid for ONE person (twin share) — you must purchase TWO packages
Upgrade to a twin-share mini suite with priority embarkation
Three nights onboard the stylish P&O Pacific Encounter
Daily à la carte breakfast, lunch and dinner in select onboard restaurants